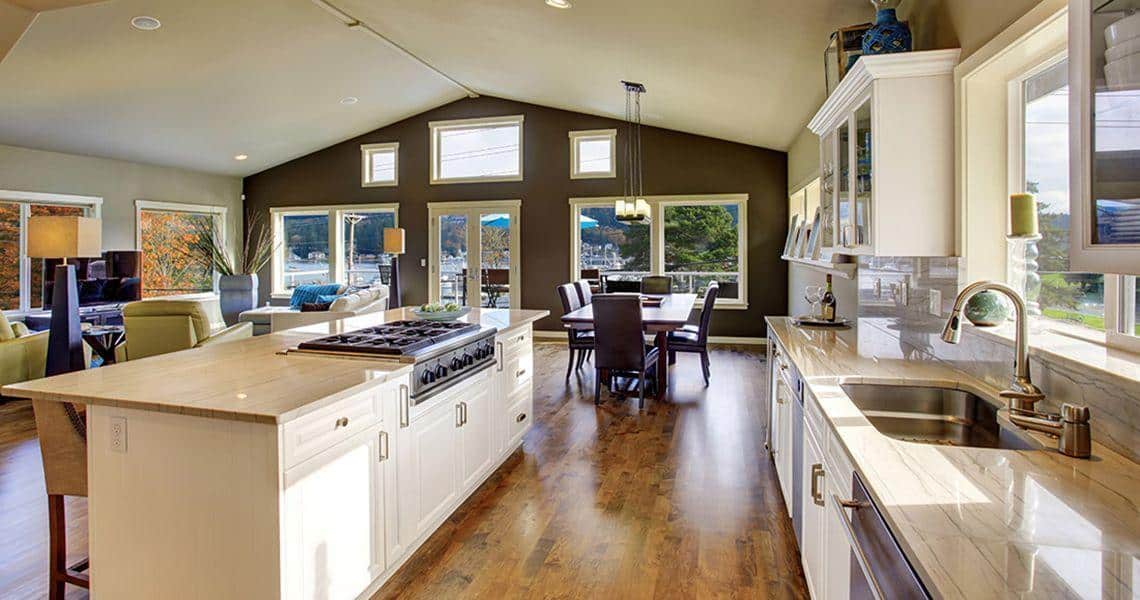 Quartz Countertops: From Manufacturing To Your Home
Quartz is a common option for kitchen design countertops, and though it is a manufactured stone, it is one that comes with many benefits. If you are someone who is considering a quartz countertop for their kitchen, you learn about this dynamic material to make sure it is right for your needs and lifestyle:
Quartz Is Found In Nature, But Quartz Countertops Are Not Slabs
Many people believed that quartz countertops cut from the earth. Similar to granite or marble, but this is not the case. There are only a few materials, such as diamonds and sapphire, which are harder than quartz.
Quartz countertops are manufactured with 93 percent quartz that has been ground and mixed with other materials. This mixture produces a product that does not have pores, one that is durable, and one that is twice as strong as any other countertop material you might come across.
The Manufacturing Process Of Quartz Countertops
The quartz countertop industry is a unique one, where each company uses the same process to manufacture the countertops they sell under their name.
The result is a slab that does not crack, it remains solid and is resistant to moisture, bacteria and water. Some brands, such as Cambria, are certified by the National Sanitation Foundation International as appropriate for using in a commercial kitchen. Other brands, such as Silestone, further enhance the bacteria resistant properties of their product by partnering with the company that creates Microban. This material prevents the growth of bacteria on the counter's surface.
Since the manufacturing process is the same throughout the industry, all of the major quartz countertop brands including DuPont, Cambria and Silestone, all offer warranties of up to ten years on their countertops.
The Color And Appearance Of Quartz Countertops
When looking at a quartz countertop, you will see crystals throughout the surface that vary depending on the size of the crystals. Those with smaller crystals have a uniform appearance while those with larger crystals have a mottled look.
Pigments are added to the raw quartz during the production process. These pigments create colors that match almost any kitchen decor.This gives a unique sparkling quality to the quartz. Though there are many color options available, other countertop options, such as granite, offers thousands of color combinations. However, it takes millions of years for granite to form. It is near impossible to match that with a manmade product. When it comes to color, for instance, granite may not be the same throughout the slab. But with quartz, since manufacturers have the advantage of technology, each slab looks the same throughout.
Slabs of quartz are finished by using a polishing wheel. These wheels are vary in size, and in most case, produce a glossy sheen to the surface. In the case of Silestone, however, there is the option to choose other finishes. There are also several edging options, which are part of the manufacturing process. These edges range from a simple bevel edge to a complicated ogee or bullnose edge.
The Installation Of A Quartz Countertop
Quartz countertops are heavy, and even weigh more than granite due to the manufacturing process. Quartz cannot be installed by just anyone, however, and in some cases, such as suppliers that sell Cambria or Silestone, the installers are trained and certified before they can install the bathroom and kitchen remodel countertops. It is easier to cut, fabricate and handle than natural stone. The odds are low that it would break during the installation process. Quartz also produces less waste during the installation process than natural stone.
Now that you understand the process of manufacturing and installing a quartz countertop. You have a better idea of whether or not quartz is right for you. To learn more, contact a professional supplier, today.