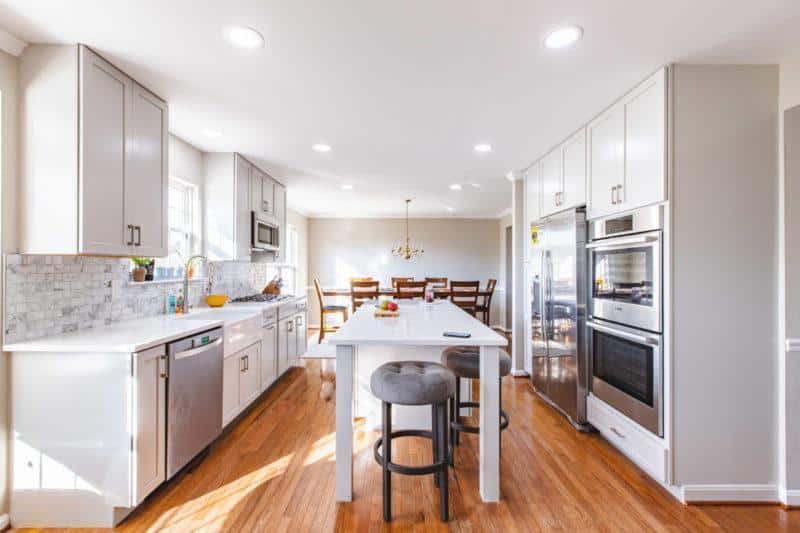 Are you planning to remodel your small kitchen? Unfortunately, there would be plenty of homeowners who will soon realize that they made some costly small kitchen remodeling mistakes.
While planning your small kitchen remodel, there are plenty of variables to consider. Simply deciding on the perfect countertops can be intimidating. You want to make sure you make the best decision for your kitchen's value.
Although we cannot tell you which color of quartz or granite would suit your style best, we can help you avoid some common small kitchen remodel mistakes.
A significant expense for most homeowners, remodeling your small kitchen is also an investment that can last you for years to come and even increase the overall value of your home.
Consequently, there are a few kitchen remodel mistakes you must keep in mind before embarking on your renovation journey.
Mistake 1: DIY Remodeling
If you are an HGTV fan, you probably think it is easy to remodel your small kitchen. What could go wrong? While you may be excited to go on your remodel, performing all of your remodel yourself can be more costly and time-consuming than you realize.
Of course, there's a lot you can do, but DIY remodeling is one of the most significant small kitchen remodel mistakes unless you are a general contractor.
Admittedly, it is essential to work with a licensed professional to make sure that you consider all the necessary factors. Further, plumbing, electrical plans, and maybe structural and permitting concerns need to be addressed in the design stage.
Depending on the year that you built your house, there is a chance that you will need to upgrade the electrical and plumbing to meet certain building codes.
And, of course, you don't want to risk having to tear apart your newly remodeled small kitchen for repairing faulty electrical or plumbing work if you take on tasks you aren't qualified to do. 
Therefore, it is by far cheaper to pay someone who has the necessary skills to get the job done right than to re-do the major work later.
Mistake 2: Neglecting the Lighting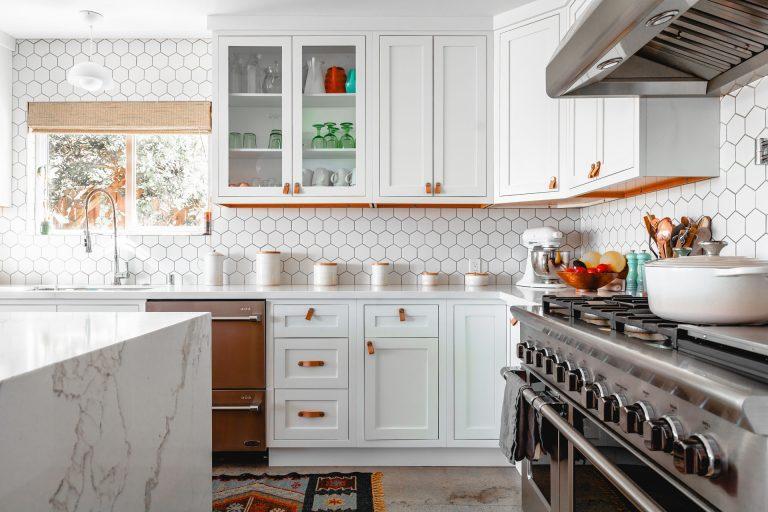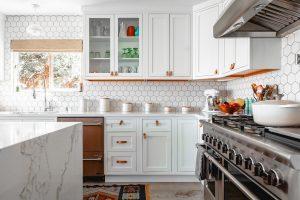 It is easy to understand how homeowners might forget to include lighting in their kitchen remodeling process.
Adequate lighting not only makes it possible to prepare food more efficiently but also rejuvenates you. You need to pay particular attention to lighting sources over your stove and countertop areas where you will be spending time. 
Taking it a step further, as we age, our vision changes. While we may never admit to it, it is inevitable. Besides adding to the ambiance of your kitchen, incorporating sufficient lighting will also help in your confidence to safely perform routine tasks when those days come. 
For a beautifully designed kitchen, there must be at least three types of lighting: General overhead lighting for illumination of the room, task lighting for focused work areas, and accent lighting. 
Mistake 3: Breaking Your Budget 
Your remodeling contractor can advise you about almost every aspect of your small kitchen remodel. However, only you can work on your budget. 
You will need to assess your finances, local real estate prices, home value, and overall goal for your kitchen remodel. A comfortable budget needs to be set initially during the planning phase of your kitchen remodeling project. 
It does no justice to go through your kitchen redesign project's planning and design phase just to determine that the funds to support your vision are insufficient. 
Make sure your budget includes a way to pay for emergencies. If you plan to spend all your savings on the remodeling, keep a credit card for backup. Besides, you have to set aside some for "just in case" situations. 
In any remodeling project, some surprises can arise once you open a wall. Therefore, the rule of thumb is to set aside at least 10% of the total budget as a precautionary safety measure. 
Mistake 4: Insufficient Electrical Outlets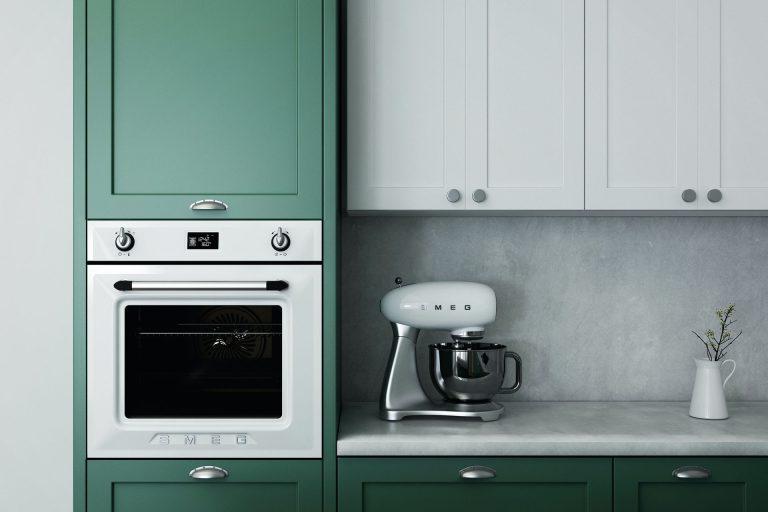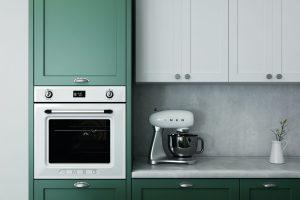 Everything you love in life seems to run on power. Your can opener, dishwasher, and even smart devices that you need for your favorite recipe all plug into the wall.
Consequently, you are going to need more than two outlets to make those appliances work. So talk to your general contractor about ways to hide additional outlets within the island, backsplash, or in a drawer for those times when you need another nearby socket available. 
Mistake 5: Overlooking Oven Backsplashes and Ventilation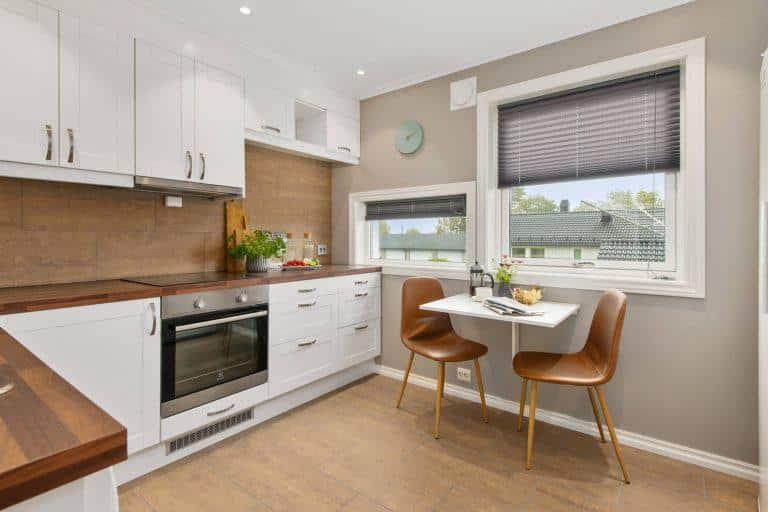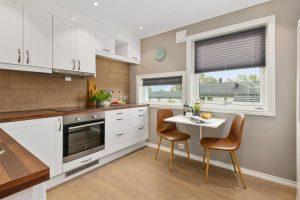 The oven creates a lot of mess and odor. Thereby, your small kitchen remodel should incorporate plans for making it more comfortable to clean the air and surfaces.
One such practical item is a kitchen backsplash, which is an element that makes it easier to clean the spatters, oil, grease, and other foodstuffs around the stovetop. 
Further, it is more convenient to clean a backsplash than to clean wallpaper or a regular wall. Certainly, heavy cleaning of these items can lead to wear and tear on your wallpaper and paint.
One of the most significant small kitchen remodeling mistakes is to overlook ventilation. Consequently, the next item you would want to prioritize when remodeling your small kitchen is installing good ventilation.
Nobody wants to walk in smelling bacon you cooked last night. A cheap oven may come with a hood that recirculates air, but it doesn't really clean the air. Therefore, it is better to invest in a ventilation system that will help pull the odors out of the air, vent smoke and heat out of your kitchen.