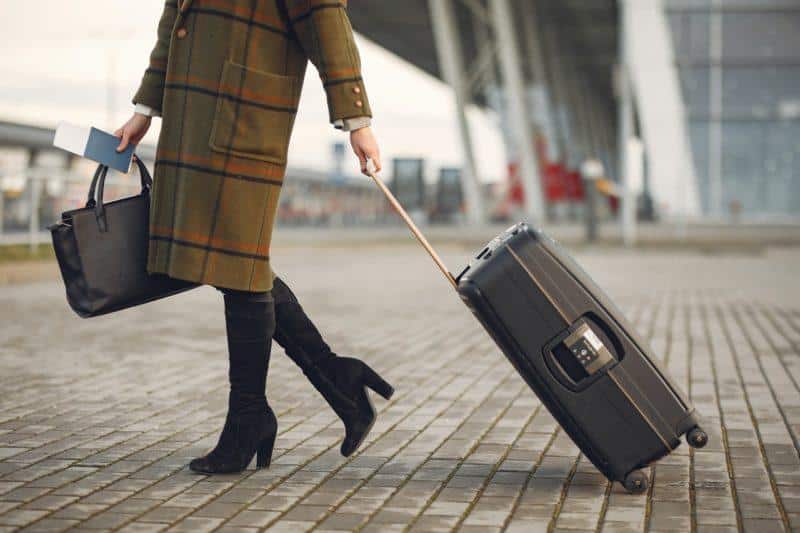 Since time immemorial, Thanksgiving has been a time for spending time at home with family. However, let's face it –you have been cooking your own meals in your kitchens for 8 months. Isn't it tempting to let someone else do the job for a while? Why not take the opportunity to visit some of the best Thanksgiving weekend getaways in the US?
Moreover, you can enjoy your turkey feast and enjoy football at a luxurious destination of your choice. Given below is a list of 10 best Thanksgiving weekend getaways in the United States.
Gatlinburg, Tennessee
Gatlinburg is one of the best Thanksgiving weekend getaways. It is a splendid getaway to the world-famous Great Smoky Mountain National Park. Further, if you are interested in winter sports, you will find the peaks of Mount Harrison and the famous aerial tramway quite interesting.
 The Applewood Farmhouse Restaurant and Old Mill Restaurant will serve you a delicious feast and create memories for a lifetime. 
To reach Gatlinburg, Tennesse click here.
Hawaii
Many people prefer visiting Hawaii in November because of the lesser crowds As a result, you will be able to experience a luxurious turkey dinner in relative solitude. November does tend to come with rains, but you can choose certain drier areas like Poipu or Waikiki. 
Speaking of the latter, you should definitely check out the holiday parade held on the Friday after Thanksgiving.
To reach Hawaii, click here.
Orlando, Florida
In Orlando, a number of places like Universal Studios and Disney World feature extended hours. You can thus experience shows and rides without facing overcrowding. In particular, Disney World offers everything you need to make this Thanksgiving weekend getaways one of the best experiences ever.
To reach Orlando, Florida, click here.
New York City, New York
New York City ranks high when it comes to the best places to visit on Thanksgiving. Macy's Thanksgiving Day Parade here is world-famous, with its colorful floats, clowns, bands, and celebrities attracting millions of people.
 If you prefer a quieter atmosphere, you can take up a room at any of the hotels along the parade route. In that way, you can enjoy the parade while relaxing in your room.
To reach New York City, click here.
Chicago, Illinois
Chicago offers exciting holiday events like the three-hour-long Thanksgiving Day Parade and the "wreathing of the lions" at the Art Institute of Chicago. The parade, in particular, is a spectacle of color and positivity that you will remember forever. 
If you like caroling and ice skating, Millennium Park is one of the best places for you to be. Get ready for an experience of a lifetime this Thanksgiving.
To reach Chicago, Illinois, click here.
New Orleans, Louisiana
New Orleans, famous for sumptuous food and joyous partying, is one of the best places for your Thanksgiving weekend. If you haven't tried it out yet, make sure to sample some of their contemporary Thanksgiving tradition – the turducken. The Bayou Classic Thanksgiving Day Parade is a true spectacle.
To reach New Orleans, Louisiana, click here.
Santa Barbara, California
The "American Riviera," as it is popularly known, is one of the best Thanksgiving weekend getaways in the US. 
 You will get to enjoy quality local wine with your classic Thanksgiving dinner here. While you're there, make sure to visit Los Olivos and the Funk Zone to experience wine tasting.
To reach Santa Barbara, California, click here.
Santa Fe, New Mexico
For enthusiasts of Native American culture, this is a place of great interest. Its famous art galleries and museums will definitely keep you occupied. If you enjoy skiing, then Ski Santa Fe is just the place for you.
To reach Santa Fe, New Mexico, click here.
Plymouth, Massachusetts
Plymouth is where Thanksgiving was actually celebrated for the first time in history and is not a small event by any means. Plimoth Plantation features the Mayflower II, Plimoth Grist Mill, and Wampanoag Homesite for history enthusiasts. There are numerous festivities, events, and parades here for you to enjoy.
To reach Plymouth, Massachusetts, click here.
Keystone Resort, Colorado
Colorado is well known to be a perfect destination for skiing. The Keystone Resort is an excellent place for skiing with your family. Restaurants like the Keystone Ranch and Ski Tip Lodge will whip up a fantastic Thanksgiving weekend getaway experience for you.
To reach Keystone Resort, Colorado, click here.