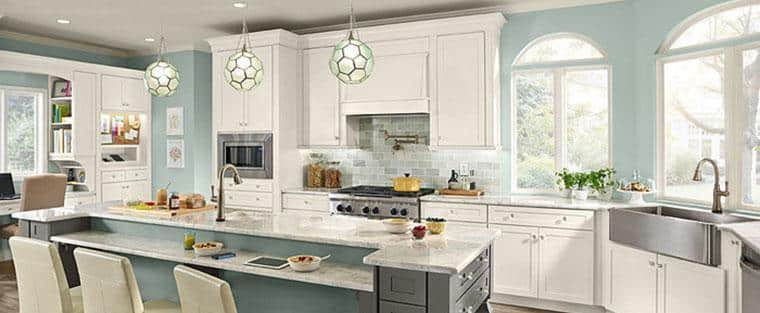 Top Tips for Kitchen Remodeling Success
A complete kitchen remodeling is the dream of many homeowners. But they put it off because of the effort and expense involved. It helps if you go with top-notch remodeling company GBC Kitchen and Bath. But there are still a few things you need to do to make your kitchen remodeling project a success.
Know how you work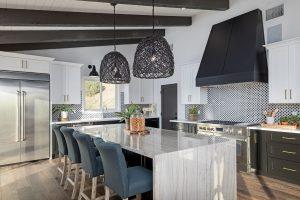 The kitchen is a very personal room. Most homeowners have a way of working unique to them, so any changes for your remodel should help you work better. For example, do you use a lot of spices or are you a salt-and-pepper type? Do you use a whole bunch of specialty pans, or just one or two all-purpose ones? Do you make pastries, so a marble pastry table would be a good idea? Have you always wanted a display case for your china collection, or needed disability access to your cabinets?
These are all the questions you must answer for your kitchen design to make sure it serves your needs. Before launching on a kitchen remodeling project, walk through how you use the kitchen with the designer to come up with a plan that caters to that.
 Keep what you can
While a total makeover may seem the simplest way to get the kitchen you want, in many instances you can work around existing structures such as plumbing and electrical lines to save on the total cost. Moving anything like that can add as much as $5,000 to your budget. Even if you can afford it, it does not make all that much sense if you can leave it as is and still get your dream kitchen.
Aside from the added cost, moving pipes and electrical lines are time-consuming. In some cases, it may require you to get a permit for the new layout. A licensed contractor can take care of that for you, of course, but it will still mean more money from you. Get creative with the layout but keep what you can in place, so you can put more money into things other than hidden structures. Make sure you go over the plan with the contractor and get a quote, so you have an accurate estimate of the actual cost.
Choose the counters
One of the first things you will probably choose for your new kitchen is the counters. Choosing the material might be a bit of a conundrum for you because some people say that stone countertops are last season. That is not true at all. Granite, marble, and engineered stone countertops continue to be a favorite with both homeowners and interior designers because they look great. The only problem, at least with natural stones like granite, is that you cannot get it made to order. To paraphrase Forrest Gump, granite is a lot like a box of chocolates, you never know what you're going to get.
Therefore, you need to choose the counters first before anything else if you choose granite. It is much easier to coordinate the rest of the kitchen if you lock down your stone color choice, and take it from there, as opposed to trying to find a slab that will go with the rest of the kitchen. It is a little easier with marble and engineered stone, but it remains that the stone color is a great guide for your color palette.
That said, you do not always have to match the color theme of your kitchen with the counters. It is perfectly fine to choose a contrasting color to give your room additional interest and depth. A good example is while marble countertops, which look fantastic against darker cabinets and appliances.
Go full backsplash
The main function of the backsplash is to make kitchen clean up easier. The standard height for a backsplash is four inches. But that is not functionally or esthetically the best way to go. Designers usually recommend a full backsplash, especially in the cooking area, because that prevents any splatter going beyond the backsplash. A full backsplash also provides continuity, giving your kitchen an illusion of height, especially around a window. A backsplash also provides an excellent focal point, so choose carefully for the most dramatic impact. You can get creative with your backsplash, so give it more than a passing thought.
Get into details
Once you have all the main elements of your kitchen remodel in place. It is time to think beyond function and into esthetics. Budget constraints limit your big-ticket purchases, but sometimes you can achieve a great look by choosing the right details. A perfectly functional but plain kitchen can still look dramatic with the right accents, lighting and accessories. Consider adding accent tiles to your backsplash or purchasing vintage bar stools for your plain kitchen island with a straight edge. Choose good quality faucets, or have some trivets cut from remnant granite in a contrasting color to your granite counters. Any small thing that draws the eye can help change the look of your kitchen.
Conclusion
A well-designed kitchen is a joy to behold. Keep these tips in mind when planning your next kitchen remodel so you can be sure of success.
Of course, you will still need the services of a professional contractor to undertake your kitchen remodel. GBC Kitchen and Bath are just the company you need. We sell only the best products from the top manufacturers and suppliers in the country.
When you contact us for your planned remodel, the first thing we will do is give you a free design consultation and quote. So, you are already ahead without spending a dime. We can promise the best customer service, expert fabrication and installation, and speedy execution of any project so that you stay on budget and the project stays on deadline. You will never get that from big box stores.
We guarantee the quality of our products, and you can see it for yourself in our showrooms in Rockville Maryland and Alexandria, Virginia. We service the DC, Virginia, and Maryland areas, specifically Alexandria, Arlington, Washington, Tyson, Vienna, Falls Church, Fairfax, Springfield, Burke, Bethesda, and Rockville,
Contact us today to get a free quote for your kitchen remodeling needs.