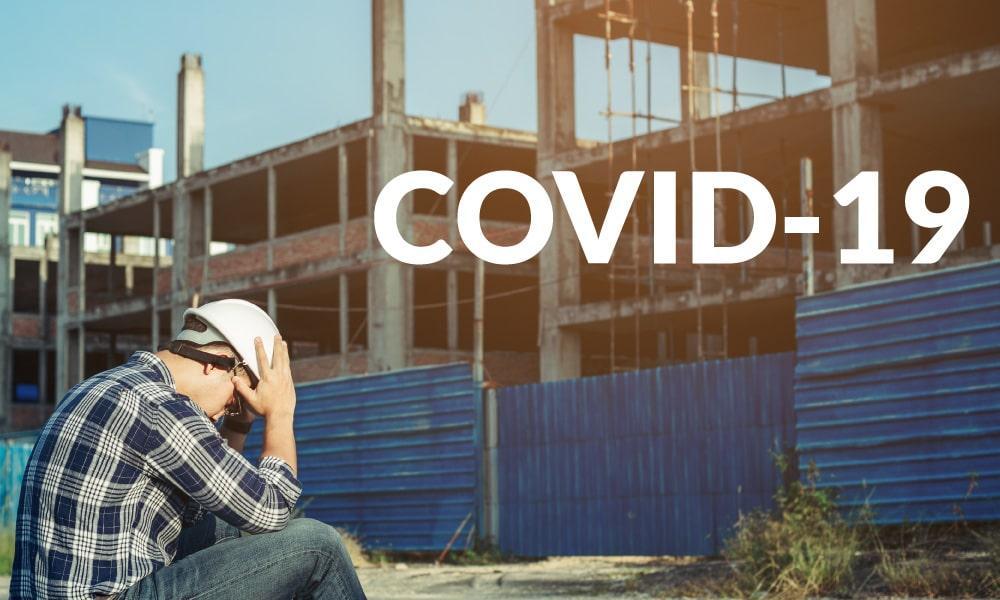 Covid-19 or coronavirus seems to be the only thing people seem to be talking about everywhere. It's uncanny how this tiny virus has completely taken over our lives. Undoubtedly, as a result, many home remodeling projects have been affected by this too.
But it's honestly surprising that the home improvement industry is continuing to thrive in many parts of the United States despite the pandemic. It's partially because remodeling companies are listed as essential services, and are allowed to continue remodeling services during the Covid-19 lockdown as well. But more so, it's because many of them are innovating their business model to fit the homeowners' requirements. So although the rest of the businesses are closed during the lockdown, the remodeling companies are still open for business.
But there are two sides to each coin. You may even be tempted to start the remodeling project now. Or stop it if you have already started. And we don't blame you for making either call. There are both pros and cons to starting or continuing a home remodel right now. You need to weigh one against the other before you decide.
Questions to Ask Your Remodeling Company During Covid-19 Pandemic
Assuming that you are interested in continuing with your remodeling aspirations, we advise you to ask the remodeling company every relevant question related to the job. Enquire about the different steps taken by the concerned company to contain the infection. After all, you need to be sure that you are in the right hands, and if it's feasible enough to get on with the project at zero risks.
Ask them how the working crew deal with precautions when they are working on site. Will they use plastic barriers for the same? How do they intend to limit the need to visit other parts of your home? How do they plan to equip their crew with sanitization tools? What happens if even one of them falls sick? Continue with the task  ONLY once you're convinced that you're on the right track. 
What if you want to visit their showroom to have a look at a particular fitting? Do they have sufficient arrangements to protect their clients? Is the required distance between the client and the staff in the showroom being maintained? Ask everything that comes to your mind. Your safety should be their first priority. Once you are convinced about safety, start thinking about the pros and cons.
Pros of Remodeling During the Covid-19 Outbreak
1. Covid-19 Lockdown = A Lot of Time on Your Hands
You may have been on the verge of calling in your contractor before the Covid-19 outbreak happened. But consider the advantages gained as a result of the pandemic. 
You have much more time to plan the project or even review the blueprint that you had drawn for every room. Check the planned layout once again for any loopholes, for you may not get this opportunity back. Ask yourself if the cost breakdown of different aspects involved in the job actually suits your budget. Do you really need these changes or was it an impulsive decision?
2. You Can Visit the Remodeling Showroom (Virtually)
Take advantage of the unexpected break by visiting your remodeling company's showroom to look at the product line. As for the safety measures, enquire about their precautions before you plan a visit.
As per the safety guidelines, the staff should be trained to keep the minimum distance from the clients as well as amongst themselves. The clients should be subjected to a body temperature test to ensure that they aren't sick. Other than this, proper sanitization of the staff and the clients is to be guaranteed to avoid any undesired infection.
However, it's okay if you're not open to the idea of visiting any home improvement showroom right now. You can request a virtual tour/consultation from your remodeling contractor for your safety. Meetings may be arranged via ZOOM or Facebook or even phone with the concerned designers.
3. Covid-19 Lockdown = Many Discounts on Home Remodel
Although it sounds strange, this is actually a lucrative time for a home remodel. 
We know what you are thinking. "It's absurd to consider a home remodel with the rest of the world going topsy turvy right now!". On the contrary, it's quite a sensible decision to take. Most remodeling companies have a horde of discounts to offer on a number of items. This can be your lockdown "Black Friday" situation.
Remember, remodeling can be expensive — and it helps to avail discounts wherever possible. Who wants to turn a blind eye towards attractive discounts, anyway? You may even create room for some extra purchases with the money that you save. Remember that fancy bathroom vanity you thought you couldn't afford? You might just be able to!
4. Many Remodelers are Free During Covid-19 Lockdown
Maybe you belong to the clan who had already started on with the task before the pandemic broke out. If so, consider yourself super fortunate.
Since you were already on the way to remodel your home, you can be sure that your contractor will work twice hard to get the work done. There are bound to be some cancellations — and your remodeling company can focus their attention exclusively on your home as a result.
Cons of Remodeling During the Covid-19 Outbreak
1. Covid-19 Lockdown Can Lead to Shortage of Products
Although every effort is being made by the home improvement industry to keep all the popular items in stock, there may be exceptions. For instance, you may have ordered a particular product that may suddenly run short or go out of stock. 
2. You May Have to Pay More for Scarce Items
Since we aren't too sure of the exact impact Covid-19 outbreak is likely to have on the future events, it is possible that products may become pricier due to scarcity. Higher demand than usual may also contribute to the high cost.
3. Remodeling During Covid-19 is Risky
There is another potential danger of spending too much at this stage. Considering the sad state of the economy, you can't be too sure how it's going to hit the job market in the future. It's not a good idea to use your credit card or a home equity loan to finance your project. 
On the other hand, if it's a simple home remodel you're looking at, and have extra cash in hand, by all means, go ahead. In any case, there's no need to delay upgrades that otherwise may make life uncomfortable like a heating and a cooling system.
The Bottom Line
Covid-19 has created a vacuum that will take time to fill. Both the people and the government are working alike towards curtailing the problem by doing everything that's needed in the circumstances.
On the brighter side, it has brought people closer and fostered bonds of brotherhood throughout the country. It has opened avenues for some profitable remodeling decisions as well. Besides, if precautions are being taken — there's no reason life can't go on as per usual. All that being said, personal discretion and preferences should be the biggest priority for you right now.