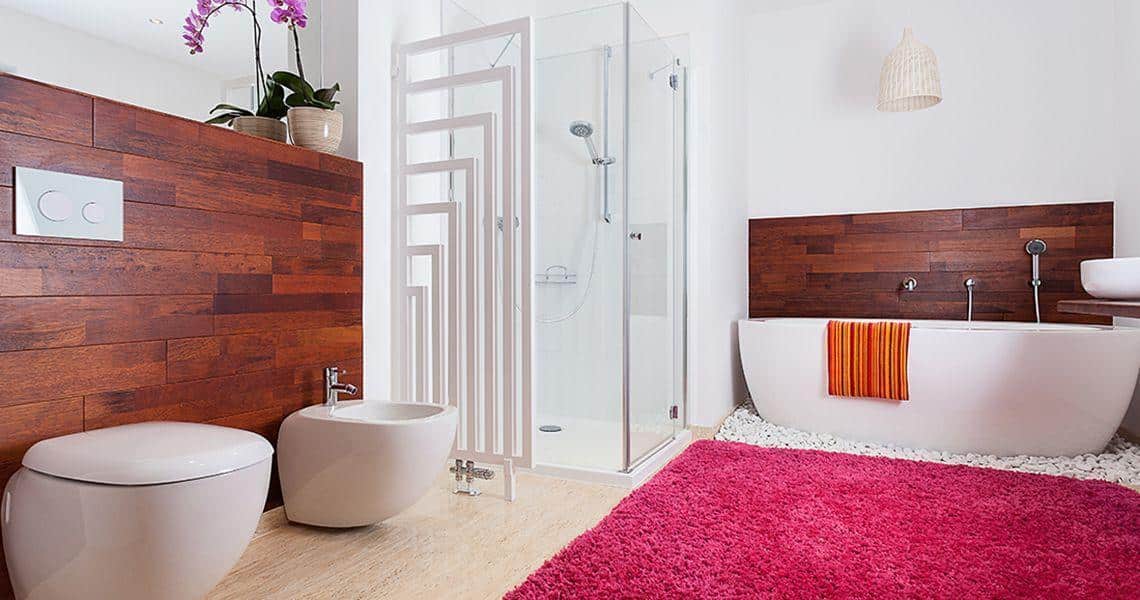 Should You Forgo a Bathtub In Your Bathroom Remodel?
Showers are center stage right now when it comes to a bathroom remodel, and features such as rain shower-heads, stone tile walls, pebble floors and body sprayers are all of the rage. Not only do these features add a practical element to the bathroom, they also add a decorative one. However, as showers become larger and more elaborate. Many homeowners are finding that the bathtub is being pushed out of the picture. So, as you go through your bathroom remodel and consider a big change, should you forget about the bathtub and focus on the shower or should you try to incorporate both elements?
Read on to learn more:
Ask Yourself About Your Motivation
One of the things you should focus on when it comes to deciding if you want a single shower or both a bathtub and a shower is your motivation. Why do you want to make this change? Many people are motivated by the simple fact that their current bathtub is old and dilapidated. However, this doesn't necessarily mean you need a new bathtub. Instead, it can likely be refinished, lined or professionally cleaned. These practices can add a decade or more onto the bathtub and can literally breathe new life into your current tub.
If the bathtub is old and looks like it could easily fit into a local junk yard, you might also consider a new bathtub instead of totally removing it from the bathroom. This is especially the case if you are not totally sold on the idea of removing the bathtub. Many contractors will have deals for their customers that allow them to get a new tub at a very affordable price with a bathroom remodel.
Your motivation may also be physical. If you have a condition such as multiple sclerosis, arthritis or Parkinson's disease. It may be difficult to get in and out of the bathtub. In this case, it would probably make more sense to install a large shower with a bench as this is easier for a person to get in and out. Features such as a handrail can also be added, and can better suit the shower for your needs.
The motivation may also simply come down to looks, as a modern shower is both beautiful and luxurious. A new shower will likely be very different than any shower you have experienced before including steam mode and multiple heads. However, these features come at a price, and though you may believe that the price is worth it now, and it very well could be, will it be worth it down the road? If you think it will, and you have the budget to accommodate it, a shower like this may be the perfect option.
Advantages of a Shower
There are a number of advantages to choosing a shower over a bath. For instance, a shower will get you cleaner, as a spray is more powerful than a soak. In addition, a shower is typically easier to clean and care for than a bathtub. You will also find that a shower uses less water . This is especially the case when you choose a low-flow, mist option or water recycling. Of course, the shower will usually take up less room than a bathtub too. It can be a great advantage when dealing with a small bathroom. A bathtub, however, is usually quite large.
Advantages of a Bathtub
It's only fair that the advantages of a bathtub are also examined when thinking about a shower or a bathtub. It is a great advantage when you have children. Bathtubs are also a more romantic option when compared to a shower. They will fit in perfectly with certain bathroom themes. It is also important to add a bathtub that you will sell your home in the next few years.
Is a Shower Right For Me?
Now you know a bit about the advantages of both showers and baths. You may have a good idea it is a good choice for you to forgo the bathtub in shower. For some homes, such as those that have more than one full bathroom, forgoing a bathtub in place of a shower is probably a good idea, as the home likely has a bathtub in the home. Many people can, and they are very happy with their choice.
If you are still thinking about what the best choice is for you, reach out to a local bathroom renovation expert. They will have advice and information for you based on your home, budget and taste.