Alexandria's

Premier Kitchen and Bath Remodelers

Families in Alexandria, VA and the surrounding cities have trusted us with their kitchen and bathroom remodeling.
WELCOME TO GBC KITCHEN & BATH
GBC Kitchen & Bath is the perfect choice for your kitchen and bathroom remodeling needs in Alexandria, VA.
GBC Kitchen & Bath strives to change the way you renovate your home and works endlessly to provide the best kitchen and bathroom remodeling solutions for Alexandria, VA.
We do this by ensuring that our team works diligently in understanding what you need, providing apt solutions to realize your vision, and ensuring the remodeling experience is hassle-free and geared towards 100% customer satisfaction.
We have provided countless kitchen remodeling projects in the city of Alexandria, VA, serving areas within zip codes 22301, 22302, 22303, 22304, 22305, 22306, 22307, 22308, 22309, 22310, 22311, 22312, 22314, and 22315. At GBC Kitchen & Bath, our team has been trained to offer the best professional work ethos and excellent customer service.
We are dedicated to bringing craftsmanship, professionalism, and design to homes in and near Alexandria, VA.
The story goes 14 years back when the country was dealing with an unforgettable economic crisis. Were we going to let that stop America from having comfortable homes to live in? Of course not! It became apparent to us that the people of Alexandria needed affordable kitchen remodeling and bathroom remodeling solutions after the recession. It drove us to strike negotiations with the suppliers and work out cost-effective remodeling packages. Our efforts were well appreciated by the people in Alexandria.The Washington Post described us as the remodeling company that offers affordable packages and renovation solutions.
To put it simply, GBC Kitchen & Bath is here to take the responsibility of your remodeling task off your shoulders. We offer you a single affordable package that takes care of your 3D design, permits, products, and installation — all at the same time. All you have to do is relax while we make your dream home a reality.
Full Service The Only Shop You Need to Deal With
Do you have a vision you need to realize with your home remodeling? GBC will help you choose the path to make that dream a reality. We built a reputation for quality work with each satisfied customer. As we have grown, we have not compromised on that value.

Excellent Reviews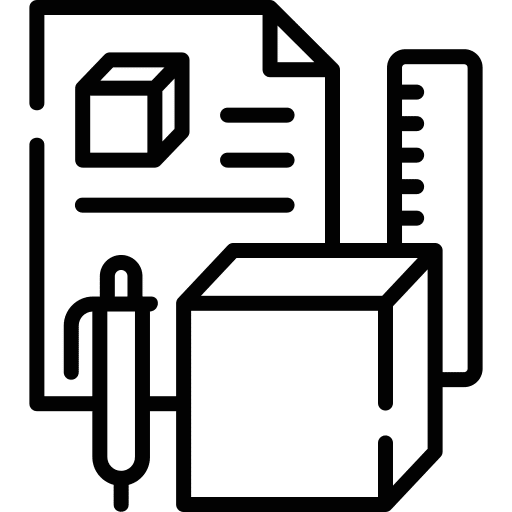 Fabulous Designs

Attention to Detail
We don't use any subcontractors and we don't outsource our work. Your project is our job, our attention, our responsibility.
Two-Year Workmanship Warranty
We are good at what we do. As a bonus, to help ease your concerns even more, we provide a two-year workmanship warranty on all our kitchen and bathroom projects. If anything happens within two years, you are covered.
Licensed, Insured, Bonded.
All our project managers and contractors are fully licensed, insured and bonded in counties they serve.
Dedicated Project Managers
We know how stressful the process of renovation and remodeling is. To ensure that every detail of your project flows smoothly, we assign dedicated project managers to fully handle your project.
We're Here To Transform Your House
Through Creativity, Excellence, and Innovation
Thousands of customers in Virginia, Washington DC, and Maryland agree: We do have the best kitchen and bath remodeling services.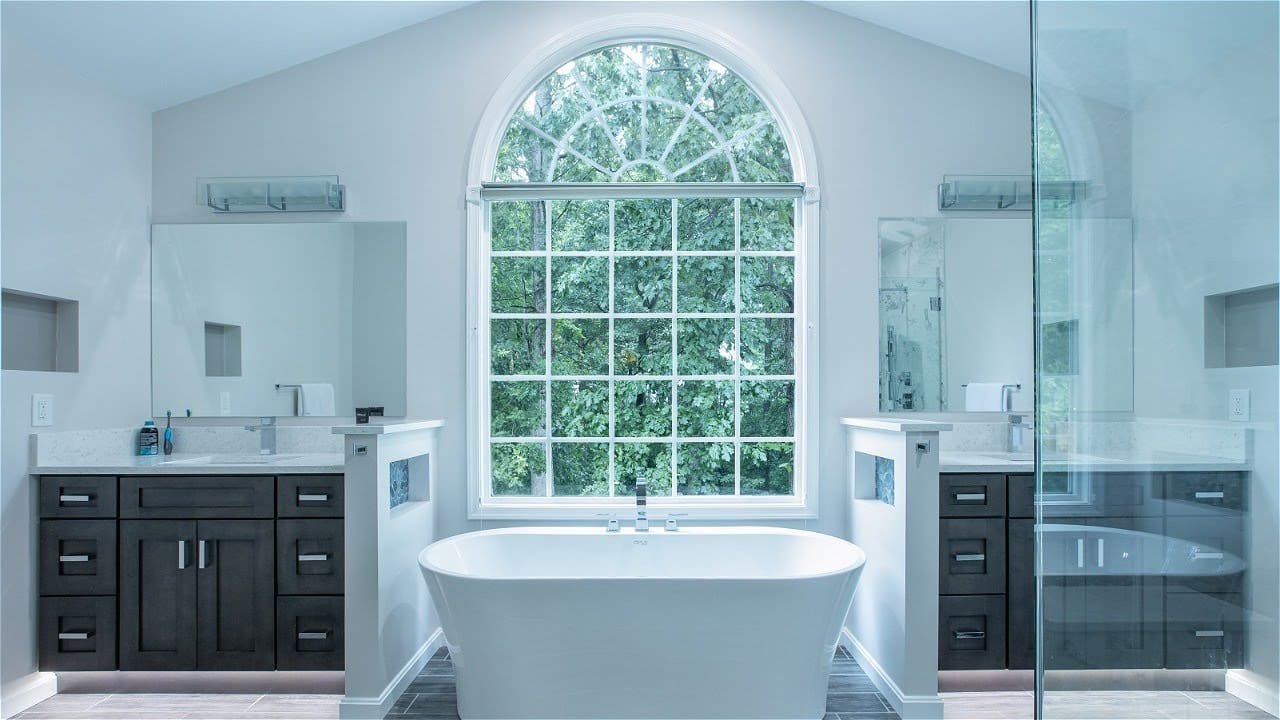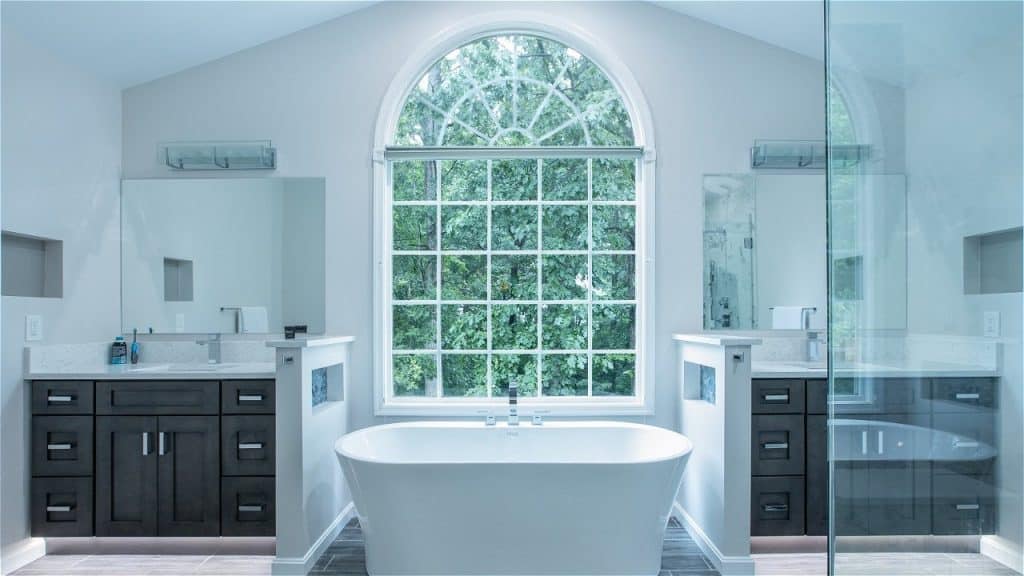 Luxurious Bathroom Remodel | GBC Kitchen & Bath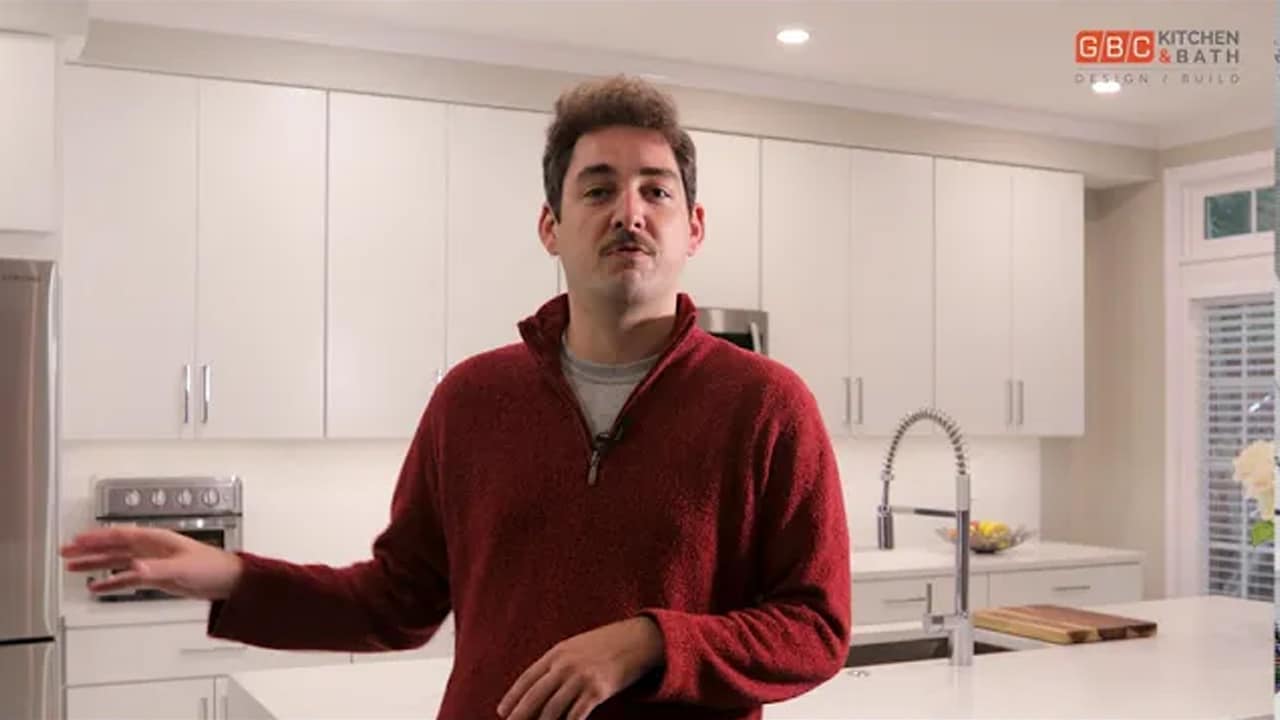 Marble Style Kitchen Remodel | GBC Kitchen & Bath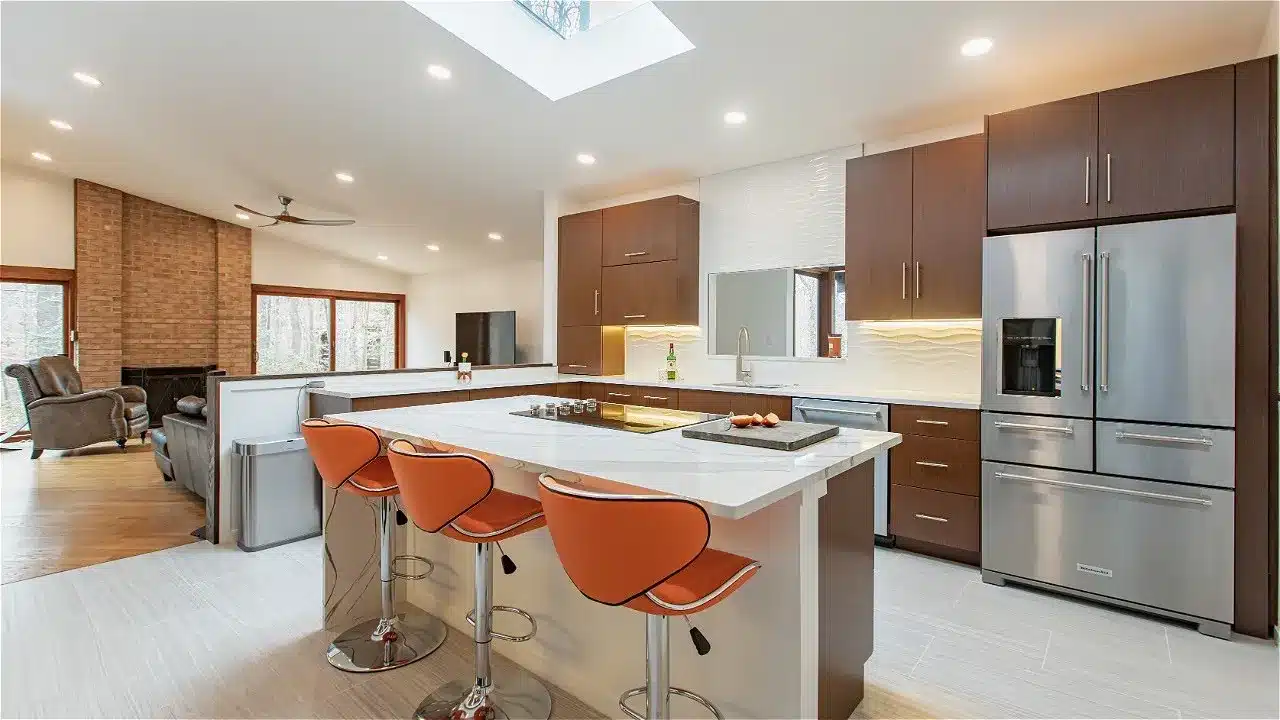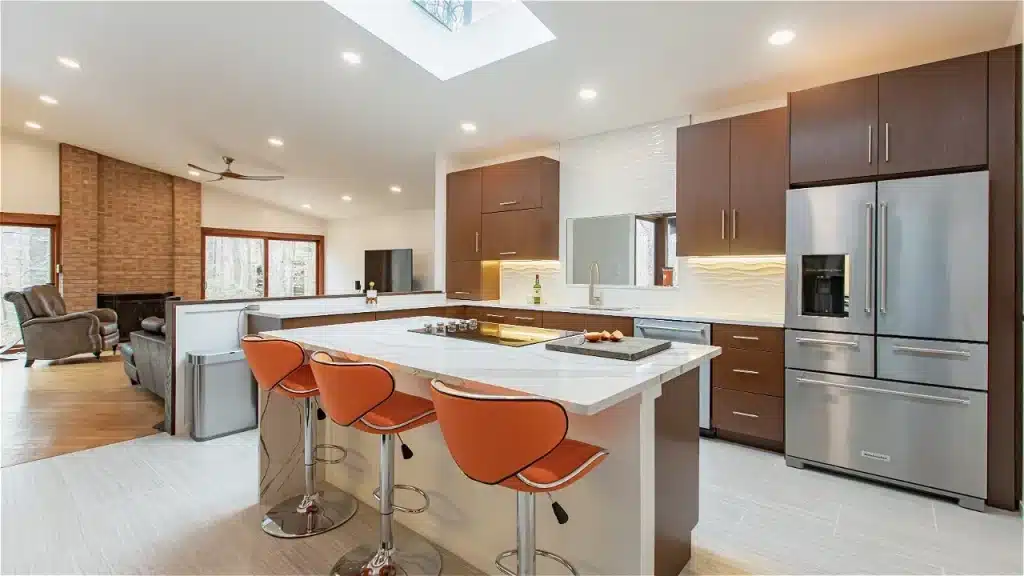 Marble Style Kitchen Remodel | GBC Kitchen & Bath
We have served over 6,000 customers in Virginia, Maryland and Washington D.C. As a token of their appreciation, hundreds of our customers are vouching for us. Check out our reviews.
Your
Award-Winning
Remodelers
GBC Kitchen and Bath is accredited by The National Association of the Remodeling Industry that shows our pursuit for excellence. It also have awards from Angie's List and Houzz for being most trusted home improvement contractor in the area.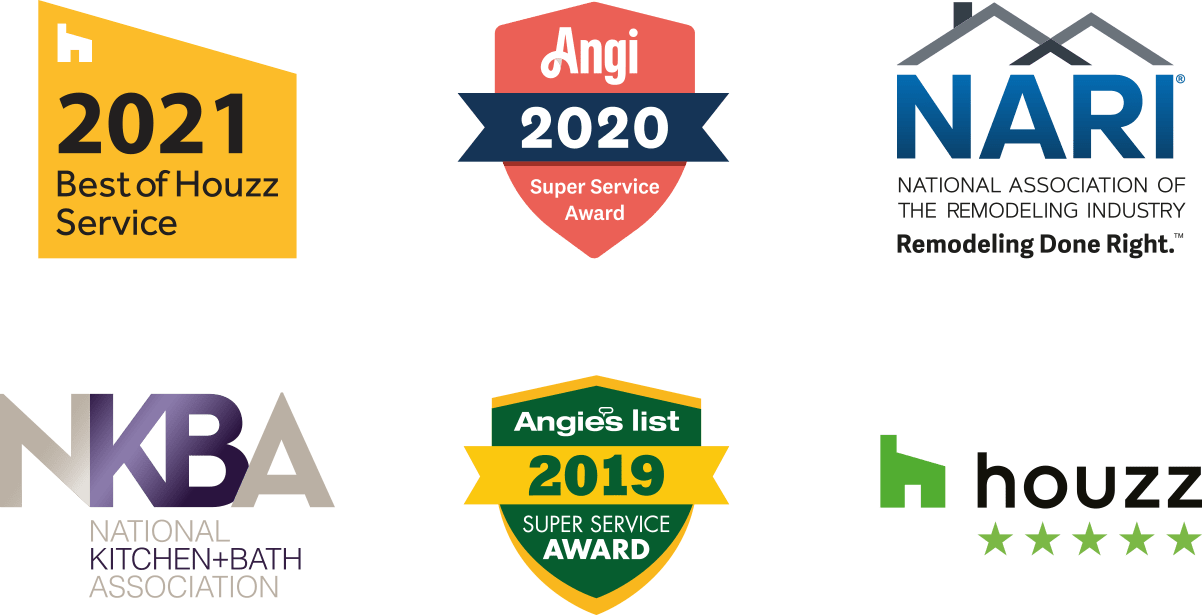 We improve homes in Virginia, Washington D.C. and Maryland. Get in touch with our professional bathroom remodelers and kitchen remodelers in one of our showrooms.
In Alexandria, we have old, lovely buildings that...
Read More
Join
6,000+

Satisfied Customers!
Kitchen and Bathroom Remodeling Services in Alexandria, VA, Ashburn, VA, and Rockville, MD