Rockville's

Premier Kitchen and Bath Remodelers

Specialized kitchen and bath remodeling contractors in Rockville, MD, constantly transforming spaces into perfection since 2008.
WELCOME TO GBC KITCHEN & BATH
The one-stop shop for bathroom and kitchen remodeling in Rockville, MD.
GBC Kitchen & Bath is the top kitchen and bath remodeling contractor in Rockville, MD, focused on delivering the best results in kitchen and bathroom renovations and floor projects. We work diligently and efficiently while maintaining high quality in delivering our projects to our customers.
At GBC Kitchen & Bath, we believe in revolutionizing the Kitchen and bathroom remodel contractors in Rockville, Maryland, encompassing neighborhoods like Twinbrook (20851), King Farm (20850), West End (20852), Fallsgrove (20850), and Potomac Woods (20854). We are dedicated to translating our expertise in the bathroom and kitchen remodeling industry into something truly beneficial for you. Here is how we do this?
Our specially trained designers handle the most complex Kitchen and bathroom remodeling tasks while keeping your needs in mind. They got your back at every step of the way. Our team will answer any questions you might have and will keep you updated whenever needed.
GBC Kitchen & Bath combines the best of both worlds. We dedicatedly serve craftsmanship, professionalism, and design to homes all across Rockville, Maryland.
Here is a Little Story About Us
Fourteen years ago, in response to the 2008 economic crisis, we launched an affordable initiative for kitchen and bath remodeling in Rockville, Maryland. Striking deals with suppliers, we provided an all-in-one package, including 3D design, permits, products, and installation. With support from the community and recognition from publications like The Washington Post, we've made remodeling accessible for our neighbors, ensuring a stress-free renovation experience. Join us and enjoy your newly transformed space.
Full Service: The Only Shop You Need to Deal With
Do you have a vision you need to realize with your home? Are you looking for "Bathroom and kitchen remodeling companies near me" GBC will help you choose the path to make that dream a reality. We built a reputation for quality work with each satisfied customer. As we have grown, we have not compromised on that value.

Excellent Reviews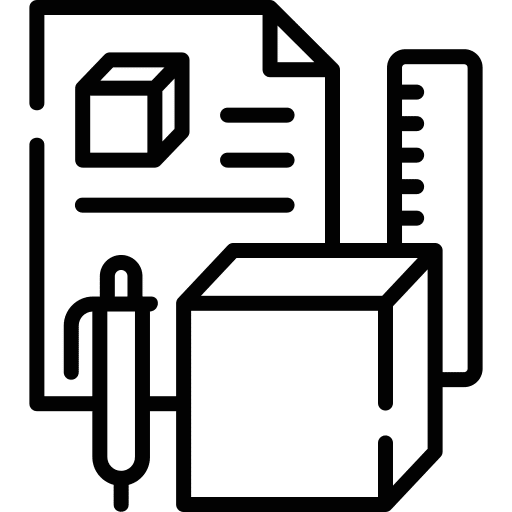 Fabulous Designs

Attention to Detail
We don't use any subcontractors, and we don't outsource our work. Your project is our job, attention, and responsibility.
Two-Year Workmanship Warranty
We are good at what we do. As a bonus, to help ease your concerns even more, we provide a two-year workmanship warranty on all our kitchen and bathroom projects. If anything happens within two years, you are covered.
Licensed, Insured, Bonded
All our project managers and contractors are fully licensed, insured, and bonded in the counties they serve.
Dedicated Project Managers
We know how stressful the process of renovation and remodeling is. To ensure that every detail of your project flows smoothly, we assign dedicated project managers to handle your project thoroughly.
We're Here To Transform Your House
Through Creativity, Excellence, and Innovation
Are you one of the thousands of customers looking for the best "bathroom and kitchen remodeling companies near me"? We have the best kitchen and bath remodeling services.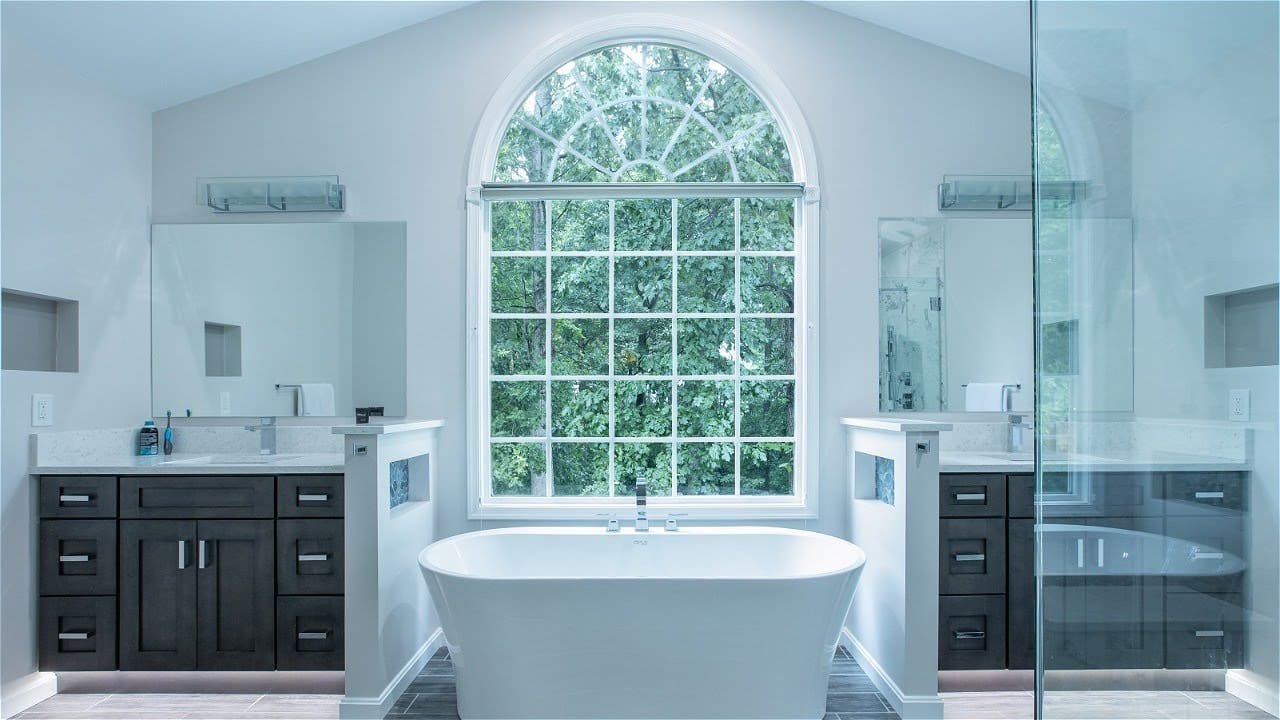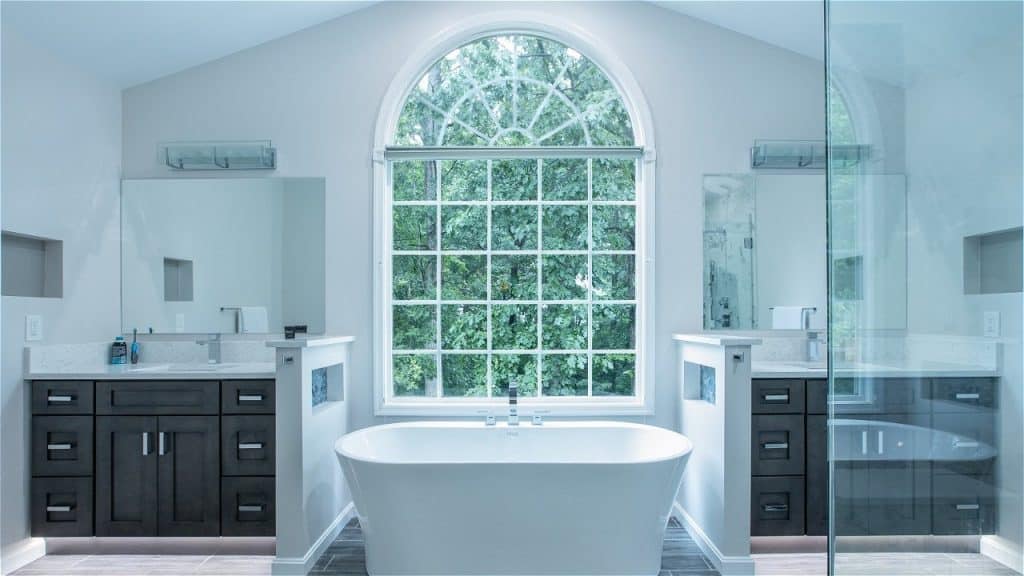 Luxurious Bathroom Remodel | GBC Kitchen & Bath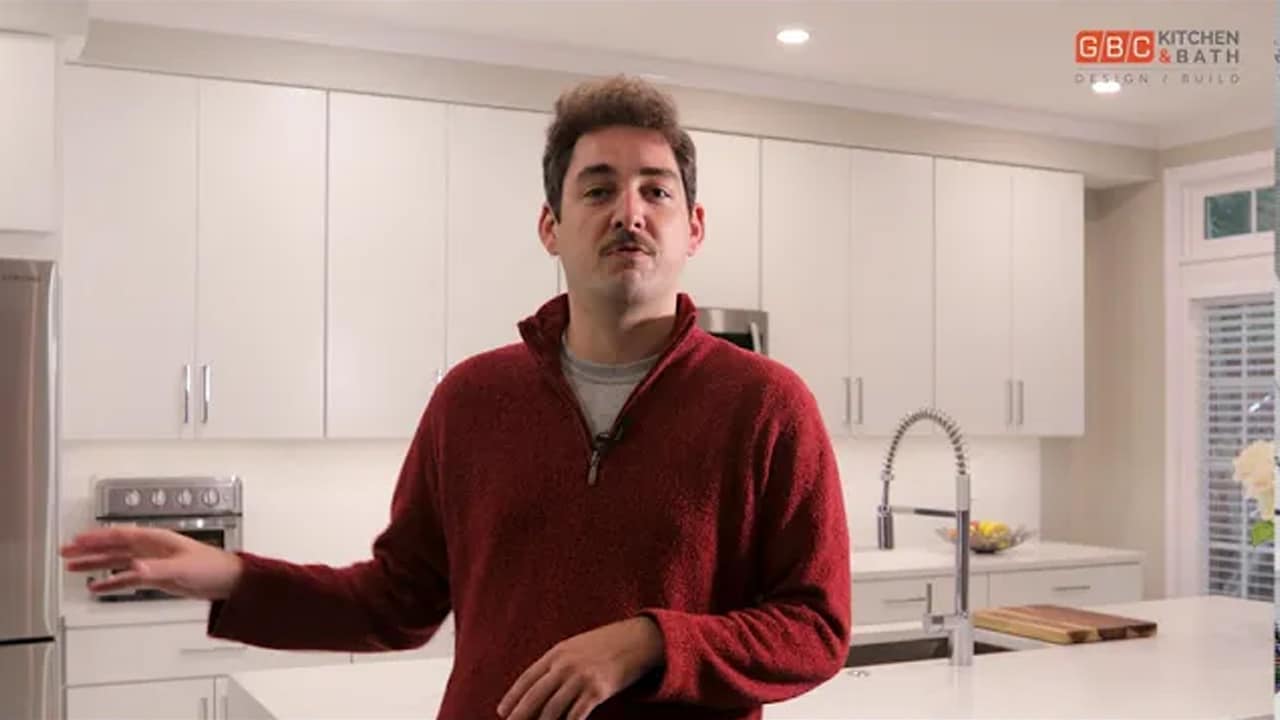 Marble Style Kitchen Remodel | GBC Kitchen & Bath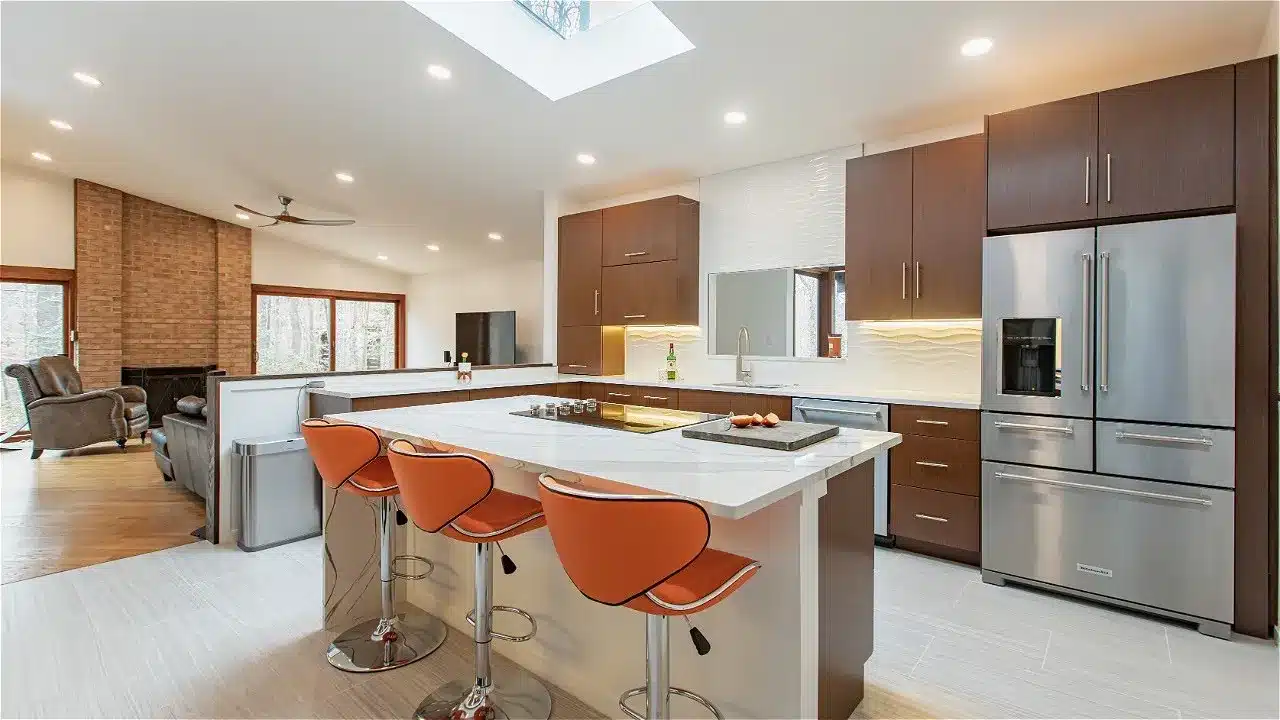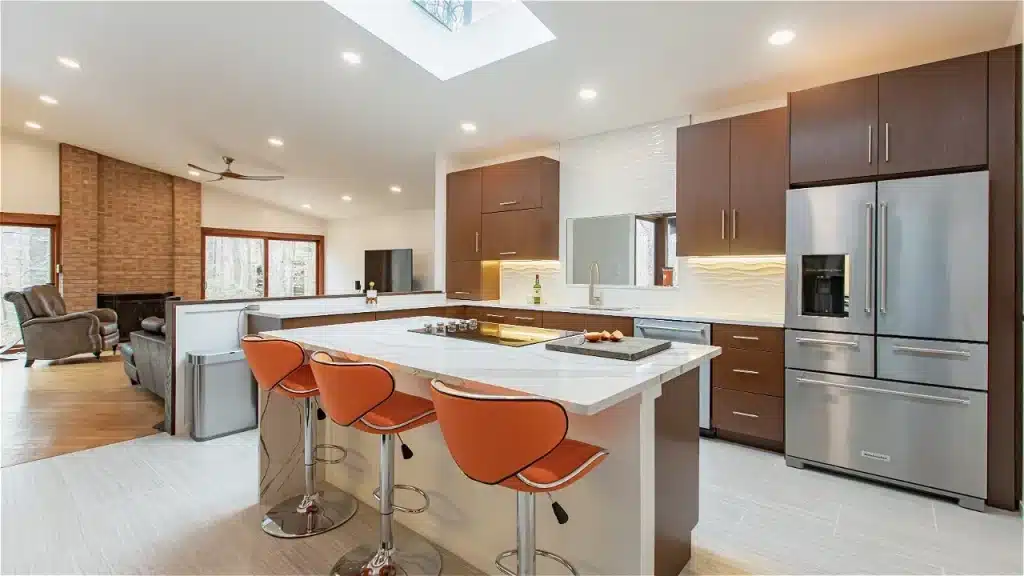 Marble Style Kitchen Remodel | GBC Kitchen & Bath
We have served over 6,000 customers in Virginia, Maryland and Washington D.C. As a token of their appreciation, hundreds of our customers are vouching for us. Check out our reviews.
Your
Award-Winning
Remodelers
GBC Kitchen and Bath is accredited by The National Association of the Remodeling Industry, which shows our pursuit of excellence. It also has awards from Angie's List and Houzz for being the area's most trusted home improvement contractor.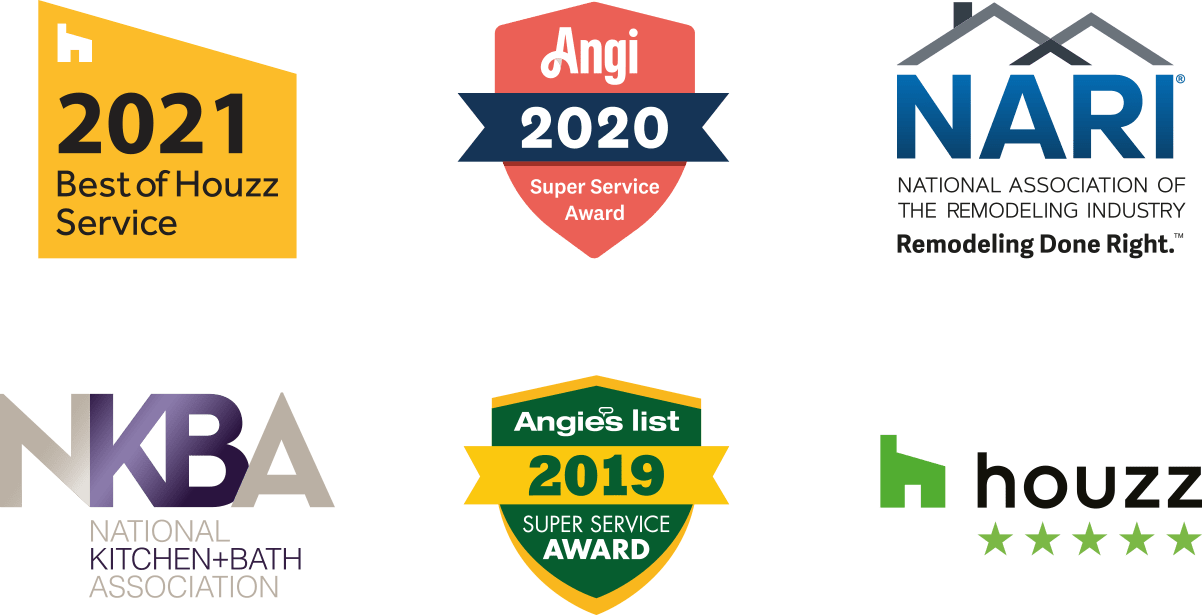 We improve homes in Virginia, Washington D.C., and Maryland. Contact our professional Rockville kitchen and bathroom remodeling experts at one of our showrooms.
The latest remodeling trends in Rockville reflect a...
Read More
Join
6,000+

Satisfied Customers!
Kitchen & Bath Remodeling Services in Rockville, MD, Alexandria, VA, and Ashburn, VA.