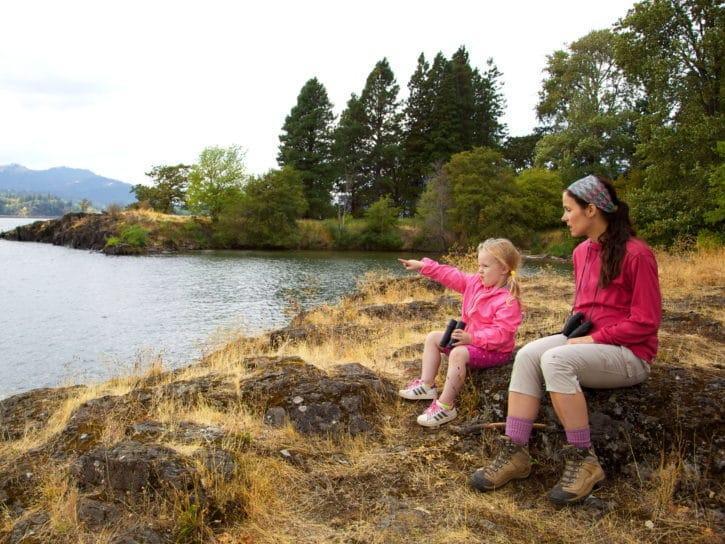 Rockville has a ton of outdoor activities for you to enjoy. It's good fo you to plan outdoor activities that help you stay active and relax without going too far from Rockville. To help you out, here is our list of the Top 8 Outdoor Activities in Rockville.
1. Go Ape Zipline & Adventure Park
Go Ape is an exceptional outdoor adventure park in Rockville. From tackling obstacles to exploring nature from a different perspective, Go Ape has it all. The best part is that it's not just for adults, even the little ones can enjoy it. They primarily offer two courses, treetop journey, and treetop adventure and both of them are worth trying.
Go Ape Zipline & Adventure Park can be found at 6129 Needwood Lake Dr, Rockville, MD 20855. For directions, click here.
2. Great Falls Park
As the name suggests, Great Falls Park consists of a waterfall that is a treat to your eyes. Its proximity to Rockville makes it a great spot to have a day trip. As you enter, you find quite a few mesmerizing waterfalls all around this place. Most importantly, the weather here refreshes the mind and soul. So if you are up for a family get together or even a romantic (yet outdoorsy) date, this is the best place to consider.
Great Falls Park can be found at 9200 Old Dominion Dr, McLean, VA 22102. For directions, click here.
3. The Adventure Park at Sandy Spring
Adventure Park has everything you need for a wonderful day out. The most exciting part is they have ariel adventures that are fully secure even for a child of 5 years. Before going on an adventure, they provide safety classes and equipment to ensure everyone's safety.
The Adventure Park is located at 16701 Norwood Rd, Sandy Spring, MD 20860. For directions, you can click here.
4. Billy Goat Trail
The view at Great Falls is simply breath-taking and gorgeous, and you can even go on a hiking trip here. Sports activities, like rafting, are also available. If you are interested in going on a complete fun package, Billy Goat Trail is the place to be.
You can find Great Falls: Billy Goat Trail at 11710 Macarthur Blvd, Potomac, MD 20854. For directions, click here.
5. Meridian Hill Park
You will love Meridian Hill Park for its sheer brilliance and how people have designed it. An overall picturesque view of Rockville from this place will guarantee your next visit. The best part here is there are drum circles that go all along the year, and everyone enjoys it.
Meridian Hill Park is located at 16th St & Euclid St NW, Washington, DC 20008. Click here for directions to this place.
6. Fletcher's Boat House
An overall package for rafting, kayaking, and boating on the beautiful and calm Potomac river. Moreover, for families or couples, you can rent lock houses for a night or two and make the most of your time here.
Fletcher's Boat House is located at 4940 Canal Rd NW, Washington, DC 20007. For directions, you can click here.
7. Harpers Ferry Adventure Center
At Harpers Ferry Adventure Center, you can enjoy tubing at its best. There are more fun activities as well, like rafting and canopy tours. Many events take place all along the day to keep you engaged.
Harpers Ferry Adventure Center is located at 37410 Adventure Center Ln, Purcellville, VA 20132. For directions, click here.