The Benefits of Hiring a Pro for a Bathroom Remodel
The Internet is a wealth of information for everything, from getting chocolate stains out of clothing to how building a house from scratch. DIYers love to share their accomplishments by publishing how-to videos, so you get this idea you can do anything yourself. Unfortunately, that is not always true, especially a major bathroom remodel.
The temptation to believe it is understandable. You can save quite a bit on labor costs if you do a bathroom remodel yourself. Theoretically. In reality, you need a considerable amount of skill and knowledge for a wide range of trade work, from masonry to plumbing. You could end up spending more repairing the damage you've done than if you had hired a professional contractor to do it in the first place.
You can possible do some DIY work safely for minor problems, such as replacing a broken faucet or fixing a running toilet. For anything more than that, however, you should call in the pros. Here are the benefits of hiring a professional for a bathroom remodel.
Clean work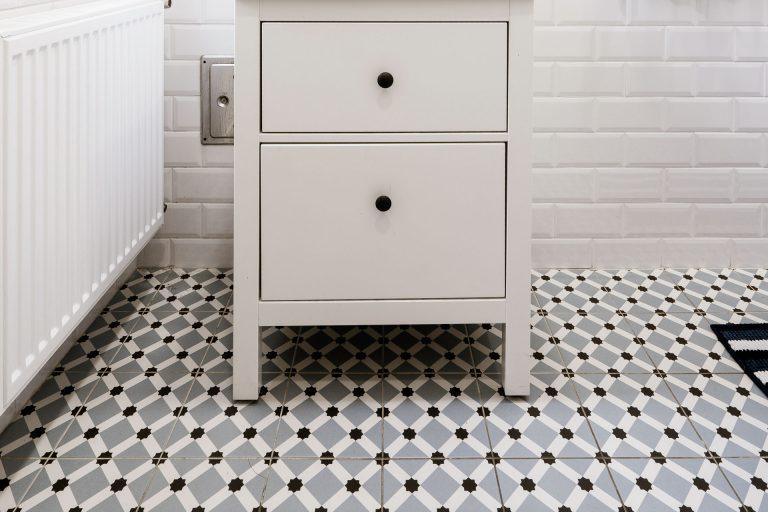 Unless you are actually are a professional plumber, mason, and electrician, you are bound to muff a major bathroom remodel. You need to have the skills of all three to do one successfully.
Think about replacing your bathroom walls, for instance. You think that tearing down those awful ceramic tiles and putting in some beautiful granite tiles. But it truly requires some serious skill. Just breaking up the existing tiles is exhausting and dirty work. You need to do it just right. So, you end up with a relatively even surface for putting in the new tiles. You also have to make accommodations for any water pipes, wiring, and other things you are planning to put in and on that wall.
If you manage to do that, you now have to contend with getting the mixture of mortar and cement right so the tiles will stick to the wall, and not fall off or ooze down. Most people think this is a simple thing, but getting the proportions just right is a science. Of course, there are premixes available, so you might be able to do that right as well.
This is just one example of how much skill and knowledge you need to make sure the work is clean in a bathroom remodel. You still have the floor, pipes, shower, tub, toilet, lights, and vanity top to do, not to mention cleaning up and carting away any debris during and after the remodel. Most people forget about that.
All this should convince you that the best, and usually only way, to get clean work in a bathroom remodel is to hire professionals to do it for you. If you're still not convinced, read on
Fast turnover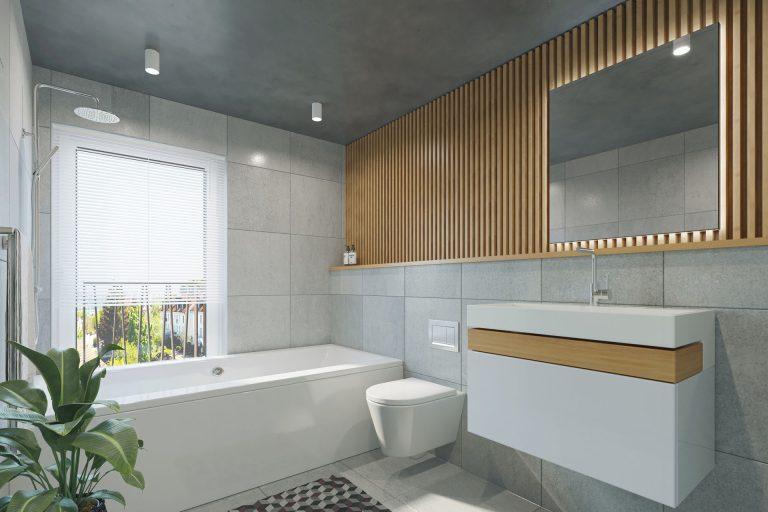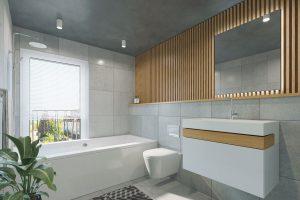 If you have ever had contractors do any work to your home, you know they get the work done in what seems a remarkably short time. The implication for most amateurs is the work is not that complicated, and you should be able to do it in about the same time.
However, you may not be considering that contractors employ a team of workers for a fast turnover, which is important in a bathroom remodel, and you are all by your lonesome. Generally, what it will take a contractor to do in one week will take you at least a month, no matter how skilled you are. If you have a full time job, you have to double that estimate, at least.
Imagine having a bathroom out of commission for two months.
If you have just the one bathroom, don't even try to imagine it. Hire a pro to get it done in the shortest time possible.
Big savings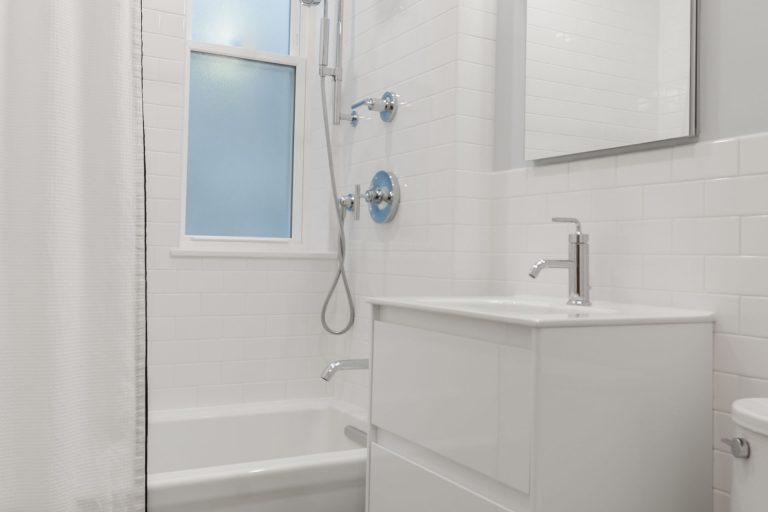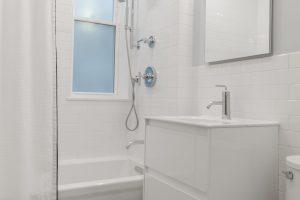 Last, but not least, there is the cost consideration. You might think that is a joke, as saving on labor costs was probably the whole reason you are thinking about DIYing your bathroom remodel. However, think about it for a bit.
You are looking to save about half of your budget by not hiring professionals to do the work. The other half is for materials. Imagine that you did less than stellar work with the tiling, and the pipes you put in are leaking or sticking out, or both. You put in the shower head crooked, and you forgot to hook it up to the central water heater.You had the stone supplier fabricate your vanity top. But you did not put in the right support for your sink. So, it crashed through the first time you use it, presuming the faucet and drain works. In this worst-case scenario. You will have to hire a pro to redo everything you did wrong. The materials you used has gone to waste. All of a sudden, your $10,000 bathroom remodel is now going to cost you $15,000, at least.
Even if you can do a good job, you still must consider all the tools and sundries you will either have to buy or rent. They will add quite a bit to your cost, and some of the things you need you will never use again. Finally, you need to think of the cost of your time. If you are taking time off from work to do the remodel, compute how much you might have been earning per hour, and multiply that by how many hours you spent on your remodel. You may be horrified by how much your DIY remodel cost you.
Conclusion
DIY chops notwithstanding, a major bathroom remodel is generally not something you should do on your own. It is far better and more practical to hire a reliable bathroom remodeler to do it for you.
GBC Kitchen and Bath is just the company you need for any remodeling project. We have the skills and knowledge, as well as extensive experience, to carry out fantastic bathroom remodeling. We sell only the best products from the top manufacturers and suppliers in the country. And we have a proven track record in completing bathroom renovations on time and on budget.
When you contact us for your planned upgrade or remodel project,we will do is give you a free design consultation and quote. So, you are already ahead without spending a dime. We can promise the best customer service, expert fabrication and installation, and speedy execution of any project.
We guarantee the quality of our products, and you can see it for yourself in our showrooms in Rockville Maryland and Alexandria, Virginia. Our service the DC, Virginia, and Maryland areas, specifically Alexandria, Arlington, Washington, Tyson, Vienna, Falls Church, Fairfax, Springfield, Burke, Bethesda, and Rockville,
Contact us today to get a free quote for your bathroom upgrade and remodeling needs.