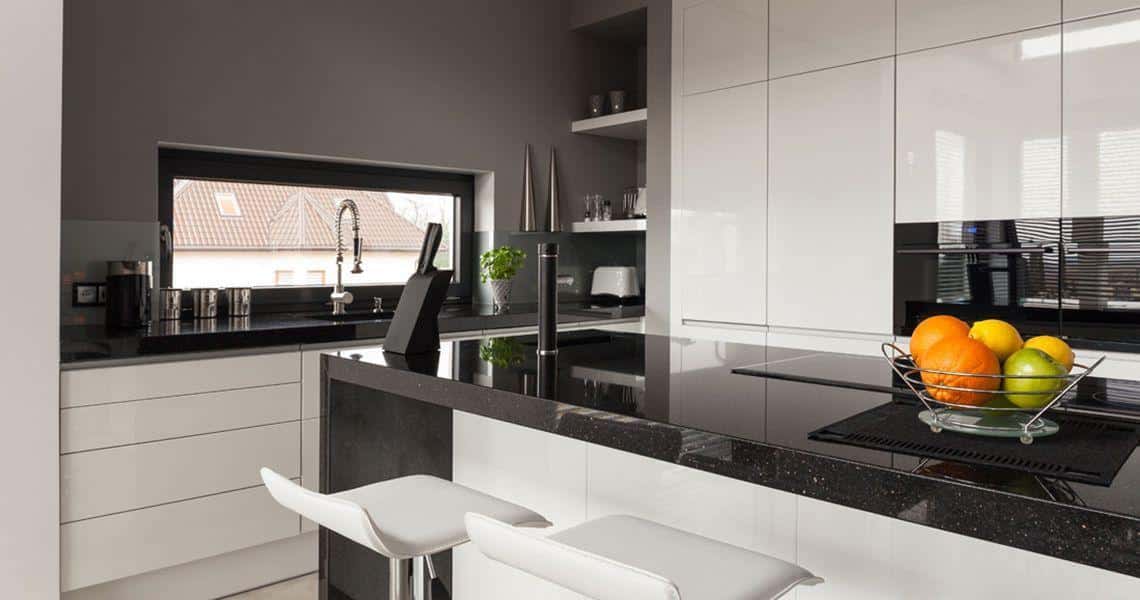 Top 10 Tips to Get the Most Out of Your Kitchen Remodeling Project
For those who are planning a kitchen remodel, there is certainly a lot to do, and if this is the first time you have gone through a major home project, it will likely be quite overwhelming. Fortunately, there are a number of tips that can help you get the most out of your kitchen remodel from working with a contractor to avoiding common mistakes.
Top 10 Tips
1 – Ask Your Contractor the Right Questions
You will need to hire a contractor to handle your kitchen remodeling project, but there are a lot of contractors out there. Because this is the case, you want to make sure that you are choosing the right one. Before you hire a contractor, it is imperative that you ask the right questions including if they remain responsible for their subcontractors, if they have references and what the timeframe is.
2 – Think About Your Goals Before Your First Meeting
Before meeting with your contractor for the first time, it is important to make a list of your goals. If you want more space, a new kitchen island, better lighting or a built-in bar, make sure to tell your contractor before he or she starts drawing out the plans for the project. This way you don't have to waste time.
3 – Show Them The Layout
Another thing that you should do when meeting with a contractor for your kitchen remodel is to bring a current layout of your kitchen. This should be a to-scale drawing, and though an architect can do this, it is also possible to do it with a computer program.
4 – Bring Some Ideas, Too
Before the design process is over, make sure that you share any ideas that you have with your contractor For instance, if you were browsing a home improvement magazine or website and saw a feature that you really like, print it or cut it out. If you are at a friend's house and love their dishwasher, take a photo. Bring this with you to your meeting so the contractor and designer has an idea of your style and your wishes.
5 – Keep Your Crew Happy
Keeping the crew happy can help to ensure your kitchen remodel goes on without a hitch. Though you don't have to supply a four course meal, supplying refreshments, such as coffee or soft drinks, to the crew working on your kitchen can certainly make things easier. In addition, you should try to stay out of their way when they are working. Yes, it is good to ask questions, but constantly interrupting their work can severely slow things down and put undue pressure on the team.
6 – Understand How to Buy Appliances
It is also very important that you understand some things about buying appliances. For instance, you might need a new oven, and if you have never bought an oven before, you probably will not know where to start. Though your contractor will help with this, but information such as BTUs and Energy Star ratings can be overwhelming. A little research can help you find your way.
7 – Don't Think You Can Cut Corners and Do it on Your Own
A kitchen remodel is an investment, and many people believe that they can do it, or even a part of the remodel, on their own. This is a huge mistake, and it may even be against the law. A kitchen remodel is extremely complicated, and in some areas of the country, a contractor must be utilized by law.
8 – Know That You Don't Have to Keep Up With the Joneses
It is also important to remember that this is your kitchen remodel, not someone else's. If you are someone who only cooks a large meal on the holidays, for instance, you probably do not need a fancy induction oven with all of the bells and whistles. Instead, a conventional oven is likely your speed.
9 – Think About The Future
Most people don't have the luxury of putting thousands of dollars into their kitchen every few years, so it is important to think about the future when it comes to planning a kitchen remodel. For instance, if you have young kids now, it might not make sense that you would install an elaborate low countertop system just so your kids can cook. They will be too tall in the next couple of years, and the resale value of this likely would not be good.
10 – Remember That Surfaces Are Only Part of the Equation
Finally, it is important to remember that eye-catching surfaces are only part of the story when it comes to a kitchen remodel. To get the most out of your kitchen renovation, it is also important to remember that the areas you cannot see are just as important as those you can. For instance, if you choose a cheap and weak cabinet system under granite countertops, you will likely find that the cabinets will not hold up over the years.