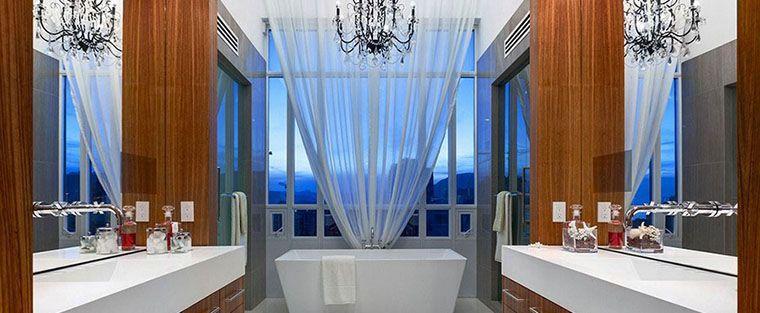 Elements of Bathroom Remodeling
The best way to approach a bathroom remodeling project is to think of it as a military campaign. You have to put together a team and assign a leader. If you plan to do it yourself, you have to establish a goal you can handle in one go and find the best people to help you accomplish that. If you plan to hand it over to a contractor, you still have to find a reliable one to carry out your vision.
Finding talent
Contractors can do anything you need in bathroom remodeling. The trick is to find one that will not let you down. In a DIY project, is easy enough to find a professional that will handle sections of the project you cannot do yourself. You just want to make sure the contractor at least has the proper license for your state. This will give you a measure of assurance that the plumber or electrician you hired fulfills the basic requirements for that profession. You can also file a complaint against that individual if he or she does not do the job well with the licensing agency. However, you want to avoid that if you can, so get recommendations from other people or look for online reviews about a particular contractor before hiring him or her.
The same holds true if you are contracting with a remodeling company to handle the entire project. They should be licensed, bonded, and insured for your protection. Check the website to check for credentials. It is also reassuring if the company has been in the business for a few years. Finally, check the Better Business Bureau and sites such as Yelp and Angie's List for reviews and ratings.
Breaking it down
Now that you have a good idea of whom you will run to when you want work done, you have to break down the work itself. Bathrooms are typically small rooms with established structures that are not easy to change. They are not like the living room or bedroom, which are basically blank spaces. You have to plan what you are going to change in a bathroom carefully.
Repair

A good reason to do a bathroom remodel is to replace failing structures. You can easily do any surface repairs such as replacing leaky faucets, but if the damage is to the inner workings of your bathroom, it may be too much for you to handle. It could be swollen drywall, leaky pipes, clogged drains, or faulty wiring. In any of these cases, you will have to break into something to get at the problem. When you have leaky pipes, you may have to replace them as well as the drywall, joists, or wall studs because of moisture damage. You may also need mold remediation if you find any hiding behind the walls.
Layout
One of the major things you can do to a bathroom is change the layout. In many cases, this is the best thing to do to update the look and make it more efficient. However, move one element, and you have to do some major restructuring. For example, if you want to move the bathtub from along one wall to the corner, you have to move the drain and plumbing to accommodate it. The same goes for the toilet and vanity sink. It will involve the services of a plumber and tile worker at the very least. If you have any electrical work involved for the water heater, for example, you also need an electrician. Changing the layout will affect everything in the bathroom, so consider it only if it is necessary.
Size
Another major element of a bathroom remodel is changing the size. In most cases, this would be making it bigger, although in some cases, you want to make it smaller. In either case, it can be a simple matter of knocking down a wall or two. However, it usually involves pipes and tiles. If you want to change the size of your bathroom, you need to consider what else will be affected by it.
Updates
Your main purpose for the bathroom remodel may be to replace a tub with a shower, or vice versa. It may be to update the look, increase its function, or to address some serious problems with the existing structure. Quite frequently, people replace their ordinary bathtub because they want a hot tub in which to relax. On the other hand, if the bathtub is old and icky, replacing it with a new one, even a hot tub, is more a necessity than a luxury. In other cases, people believe it is more practical to have a shower stall, so the tub will have to go altogether. Note, however, changing out tubs and showers require a team of pros to pull it off, as it will require plumbers, masons, and in some cases, electricians.
You might say that everything above applies when updating your bathroom floors and walls. Old tiles are the bane of bathrooms, and switching them for newer, better ones just makes a lot of sense, especially in a bathroom remodel. While you're at it, you may have to look at grout less options, maybe even heated flooring.
Conclusion
A military campaign succeeds when all the elements come together. Establishing realistic goals is just as important as finding the right people to do it. If you are looking at major bathroom remodeling, it is best to look for a reliable bathroom remodeler to carry out your plan. GBC provides free design consultation and cost estimates for a complete bathroom remodel or anything else you have in mind.
GBC Kitchen and Bath is just the company you need for any remodeling project. We sell only the best products from the top manufacturers and suppliers in the country and have a proven track record in completing bathroom renovations on time and on budget.
When you contact us for your planned upgrade or remodel project, no matter how small, the first thing we will do is give you a free design consultation and quote, so you are already ahead without spending a dime. We can promise the best customer service, expert fabrication and installation, and speedy execution of any project so that you stay on budget and the project stays on deadline. You will never get that from big box stores.
We guarantee the quality of our products, and you can see it for yourself in our showrooms in Rockville Maryland and Alexandria, Virginia. We service the DC, Virginia, and Maryland areas, specifically Alexandria, Arlington, Washington, Tyson, Vienna, Falls Church, Fairfax, Springfield, Burke, Bethesda, and Rockville,
Contact us today to get a free quote for your bathroom upgrade and remodeling needs.