All You Need to Know About Sinks for Your Bathroom Upgrade
A good way to do a quick bathroom upgrade is to put in a new bathroom sink. You can even do it yourself if you have some DIY chops and the sink you choose is not too different from your old sink. However, if you intend to put in a new vanity with a granite or marble top and under-mount sink, you probably need a pro to install it for you.
In either case, it is amazing how much difference it can make, provided of course you choose the right one. This can be a little difficult because there are so many options available that it is easy to make the wrong choice. Below is all you need to know about sinks for your bathroom upgrade.
Check the available space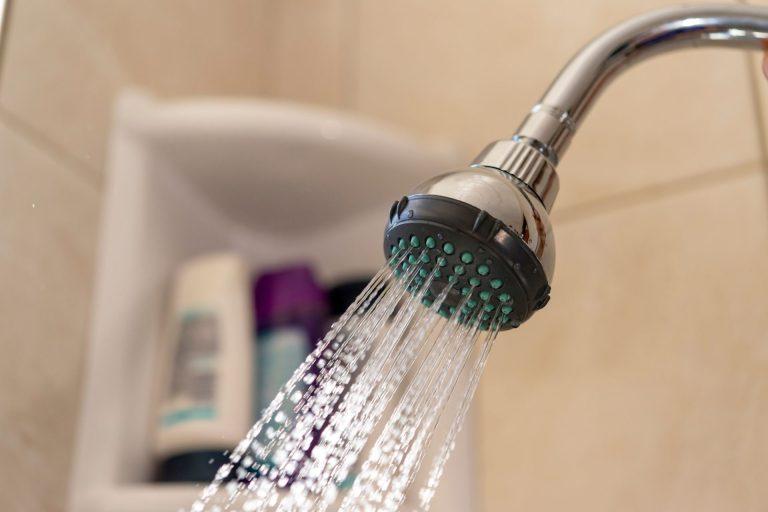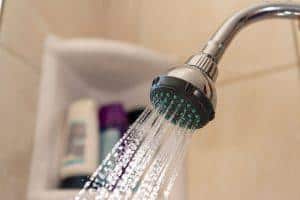 Before getting carried away with all the marvelous sink options we can offer you at GBC Kitchen & Bath, you need to take time to manage practical issues. Putting a new bathroom sink obviously requires space, and that is usually quite limited in a standard bathroom. Decide where you want to put it (if you don't have an existing one yet) and take measurements. This will necessarily limit your options. If you have a small space, a pedestal or floating sink may be indicated rather than a vanity-sink combo. That can be a good thing, as it will give you fewer choices over which to agonize. Fortunately, you can always find the right-sized sink from the brands we carry.
Consider other needs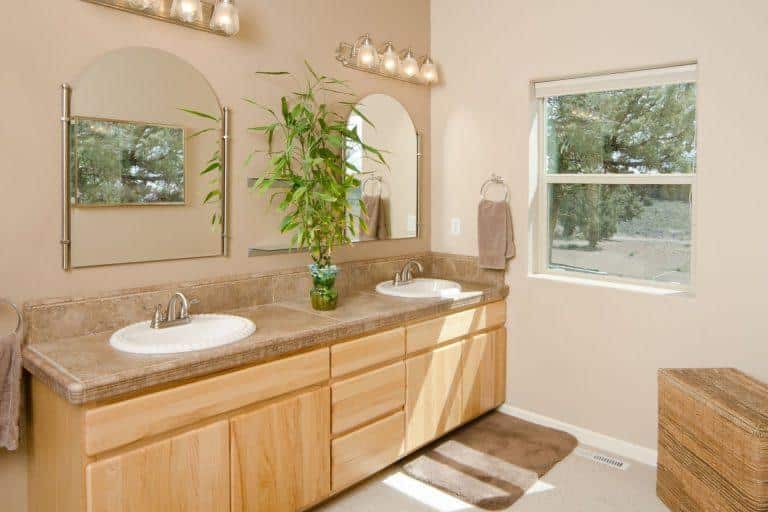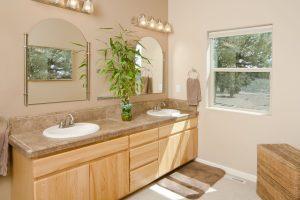 Aside from available space, you also need to determine how your new sink can contribute to your functional needs. For example, if you need more storage or counter space, you should probably go for a vanity and under-mount sink or bowl sink combo. If you don't have these issues, then you can go ahead and choose a sink solely for its style.
Establish your personal style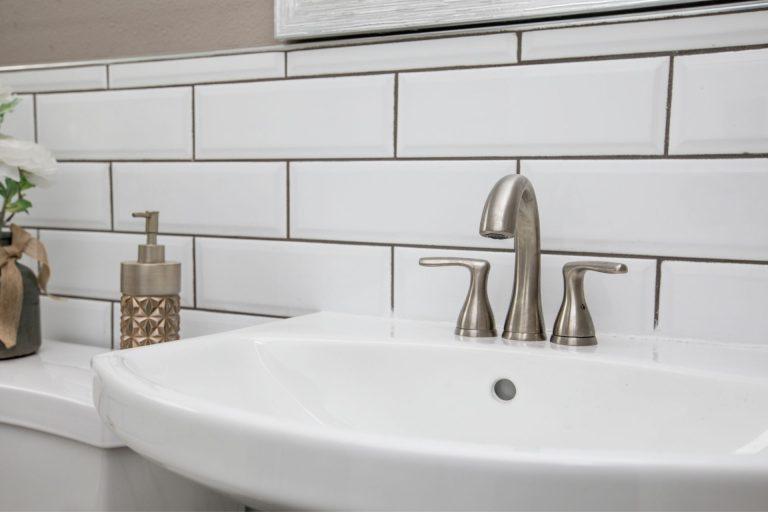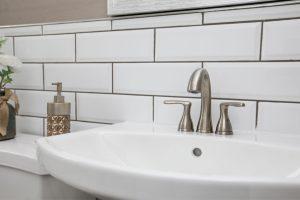 The bathroom may be (typically) the smallest room in your house, but it is also the most frequently used. As such, it is a great way to express your personal style, and your choice of bathroom sink is just the opportunity to do it. However, you first have to establish that style. Are you a ceramic pedestal type or the modern bowl type? Are you the possessive type and prefer his and hers sinks? Establishing your personal style can greatly narrow your options to make a spot-on choice.
Choose your mounting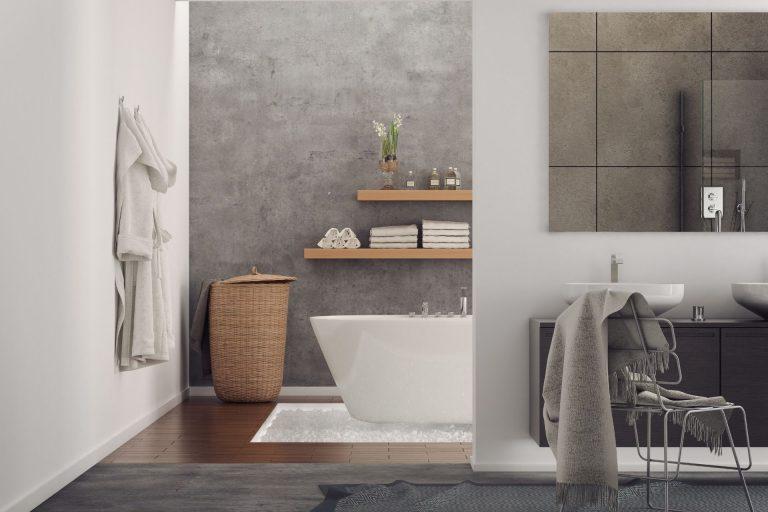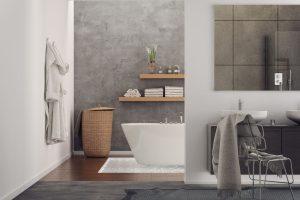 The type of sink you choose will directly affect its mounting. For example, a pedestal sink will obviously mount on a pedestal. What you need to decide is the overall look of the sink assembly. Pedestal sinks are graceful and traditional, while a floating sink is space saving and modern. If you want a sleek look, an under-mount sink in a granite or marble vanity is a great choice. Alternatively, a clear glass bowl mounted on top of a natural or engineered stone countertop gives your bathroom a dramatic flair.
 Decide on the material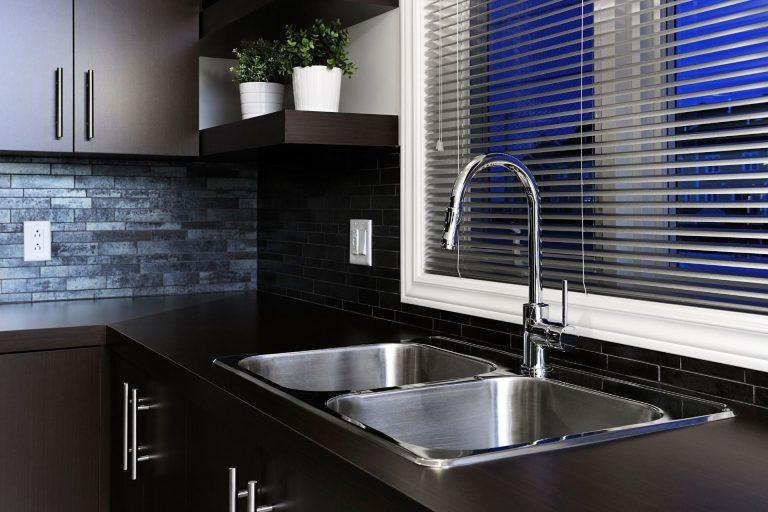 You might think that bathroom sinks are always white porcelain. While it is certainly the most common, it is not the only option. You can choose colored porcelain, for one thing, and that can help create a cohesive look if you match it with the color scheme of your bathroom. However, you can also choose solid surface, glass, cast iron, and even granite or marble for your sinks. There is even a trend now for wood sinks, which are the most expensive of the lot, unfortunately. With some of these materials, you can depart from the standard round or rectangle shape and size, and choose any size or fantastic shape you want. Kohler, for instance, has a line of enameled cast iron sinks in beautiful shapes and colors that are highly durable and chip-resistant.
Consult with a pro
Provided you have done your due diligence and know what you need based on the considerations above, you already mostly know the type of bathroom sink you want and need to make your bathroom upgrade a success. However, you can still benefit from consulting with bathroom remodeling professionals as they tell you the pros and cons for the sinks you have in mind. GBC provides free design consultation and cost estimates for buying and installing bathroom sinks, or a complete bathroom remodel if that is what you have in mind.
GBC Kitchen and Bath is just the company you need for any remodeling project. We sell only the best products from the top manufacturers and suppliers in the country and have a proven track record in completing bathroom renovations on time and on budget.
When you contact us for your planned upgrade or remodel project, no matter how small, the first thing we will do is give you a free design consultation and quote, so you are already ahead without spending a dime. We can promise the best customer service, expert fabrication and installation, and speedy execution of any project so that you stay on budget and the project stays on deadline. You will never get that from big box stores.
We guarantee the quality of our products, and you can see it for yourself in our showrooms in Rockville Maryland and Alexandria, Virginia. We service the DC, Virginia, and Maryland areas, specifically Alexandria, Arlington, Washington, Tyson, Vienna, Falls Church, Fairfax, Springfield, Burke, Bethesda, and Rockville,
Contact us today to get a free quote for your bathroom upgrade and remodeling needs.