How to Plan Successful Bathroom Renovations
Bathroom renovations are among the top things you can do to increase the value of your home. They are also a good way to make any home more comfortable. Bathroom renovations are a major investment, though, and can disrupt your life for a considerable time. You want to make sure you make a success of it.
Any successful campaign starts with careful planning. While you are not actually going into battle, the principle stands. You can minimize mistakes and achieve your end goal more quickly if you plan what you can before taking a single step.
Consider your available space
As much as you would like to let your imagination run away with you when planning bathroom renovations, the fact is you are inevitably limited by the available space. You have to work with it, especially if it is not possible to expand it in any way. When renovating a bathroom, the first thing you want to think about is the kind of improvements you want. Are you simply thinking of updating the look by changing the lights or mirrors? Do you want to change the layout, rip up the tiles and replace the vanity? Deciding on the level of changes you want to make will give you a better concept of what it will look like at the end of the project.
Look at the Joneses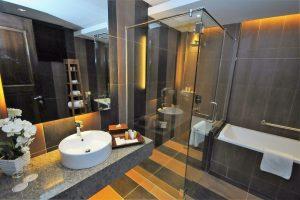 While trying to keep up with the Joneses is often considered a losing proposition, it is actually a good idea if you want to get design ideas. Admiring someone else's bathroom is a clear indication of what works for you. So, go ahead and get inspiration from the bathrooms you like in your neighborhood. This is also a good rule of thumb when competing in the housing market in case you plan to sell your home any time soon. In fact, if two bathrooms are the norm in your neighborhood, putting in an extra one will give you a definite edge, even if it is just a tiny powder room.
Look to the future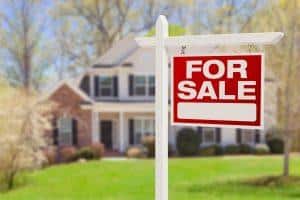 Any major improvements you make in your home should take into consideration what you plan to do in the next five years or so. If you are planning on selling your house anytime soon, you should only do a small bathroom upgrade that will make it more appealing to generic tastes, such as replacing the vanity tops with granite, or repainting the walls and door with a neutral color. However, if you plan on staying for a long time, you should go all out and build your dream bathroom and enjoy it.
Earmark funds
It is easy to get carried away in planning bathroom renovations, so you want to make a realistic budget you can afford and stick to it. This will help you make wise decisions when choosing the products you buy. As a rule of thumb, get the best quality you can afford for vanity tops, faucets, sinks, and toilets, because you use these all the time and should last for a long time. This does not always mean the most expensive, though. Choose the products you like from a reliable remodeling contractor and get a quote to see how close it gets to your budget. If you go over, downgrade or trim non-essential items from your list until you hit your target.
If you simply cannot afford a total remodel, choose to do just a couple of thing that will give you the most bang for your buck. Such as a replacing a sink and swapping out ugly tiles for granite for your vanity top. You should also allocate at least 10% of your budget to pay for nasty surprises. Such as dealing with leaky wall pipes, black mold, deteriorated wiring, or structural problems.
Shop around
When you are done laying the practical groundwork for your bathroom remodeling project, the next step is to get someone to do it for you. Since it is a significant investment in time and money, you want to get the best deal possible. So, be ready to shop around. Do not commit to the first contractor you speak to. You want the most experienced one you can find that can work with your budget.
Many bathroom remodeling companies will offer no-effort and free online quotes, which is great for whittling down your options. However, you cannot stop there. You should choose contractors that have a showroom such as GBC Kitchen and Bath. So, you can see and touch the products before signing a contract. You should also ask for a consultation and design proposal so you can see how closely the contractor gets to your desired results.
GBC Kitchen and Bath offer both of these at no charge. Different visual representations of what you want to do to your bathroom can help you choose the best options and layout to will keep you within budget.
GBC Kitchen and Bath is just the company you need for any remodeling project. We sell only the best products from the top manufacturers and suppliers in the country. We have a proven track record in completing bathroom renovations on time and on budget.
When you contact us for your planned remodel, we will do is give you a free design consultation and quote. So, you are already ahead without spending a dime.
We can promise the best customer service, expert fabrication and installation. You stay on budget and the project stays on deadline. You will never get that from big box stores.
We guarantee the quality of our products. You can see it for yourself in our showrooms in Rockville Maryland and Alexandria, Virginia. We service the DC, Virginia, and Maryland areas, specifically Alexandria, Arlington, Washington, Tyson, Vienna, Falls Church, Fairfax, Springfield, Burke, Bethesda, and Rockville,
Contact us today to get a free quote for your bathroom remodeling needs.