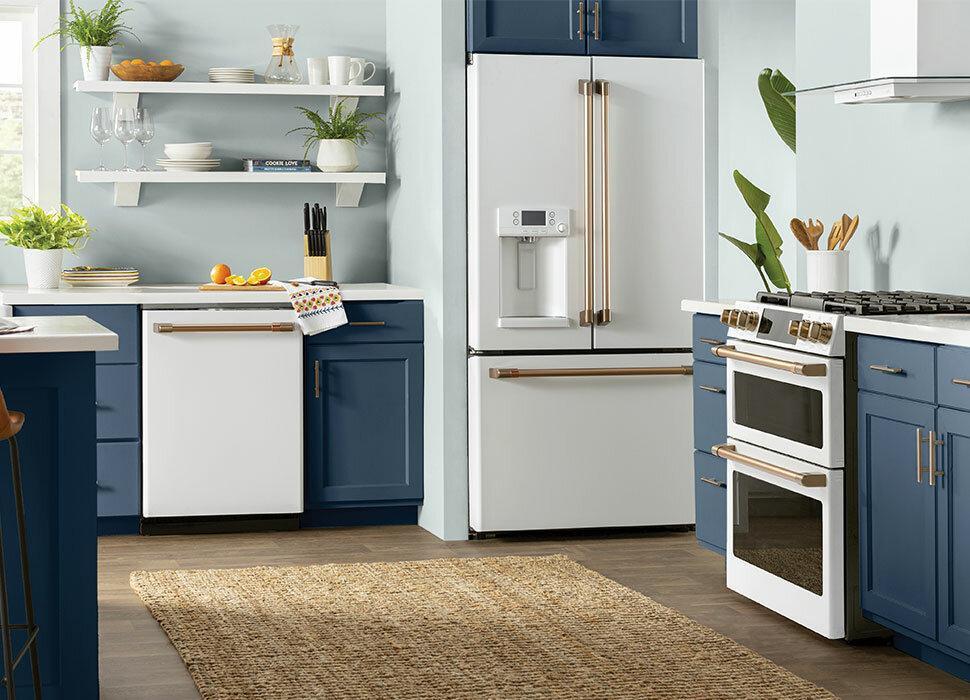 The great thing when it comes to starting a kitchen remodel is that it allows starting entirely afresh. Whether you are doing a minor remodel or a major one — you have the chance to completely transform your kitchen. It's also an excellent opportunity to browse through some home design magazines and see if you can implement some designs into your own home.
While we don't want to discourage you from looking for inspiration, we ask that you do some contemplation too. Although you might compile a list of must-haves, it can be tricky to take all that information and put that to use for your unique use-case. Not everyone's kitchen has the same cabinetry or the same layout…nor do all homeowners have the same resources.
So how do you make the design your own? Before you decide if it can be done alone or you need to hire a professional, make sure you ask yourself some tough questions. You will be able to make correct decisions and plan more efficiently with that clarity.
5 Questions You Have to Ask Yourself Before Starting Your Kitchen Remodel:
1. How Much Cooking Space Do You Need?
You need to give a thought about how you would use your kitchen and what you would like to change the most about the existing space.
Are you someone who loves to bake and will need a lot of countertop space for rolling out dough? Do you need to have a double oven set to prepare large meals for family gatherings? You know, all those considerations like that.
We all have some thoughts in our heads when it comes to the things our kitchens lack. Make sure these are addressed at priority for the new space during the pre-renovation phase. If you desire a huge island and a real gourmet range of items along with the hood — you will need to figure out how it can be achieved without changing the entire structural layout of the kitchen.
What this means is that you will need to be creative with the existing space, and most of the time, the contractors will have a better idea and feel of the space. Sometimes it may also mean that you need to expand into your dining room to create one grand kitchen.
Essentially, it all boils down to knowing what might work and what will definitely not. Also, consider if the budget allows it and whether it makes a sense within the theme of your current home.
2. What's Your Realistic Budget?
It is necessary to know how much you want to spend, and then how much it actually costs. You should also ensure that you're not over-improving your house compared to your neighborhood. In the end, the resale value will also depend on the neighborhood your house is in — so make sure you take that into account.
Secondly, you should know how you will be paying for it. You might have thought of taking a home equity loan. If that happens, it might be necessary to speak with a mortgage lender to determine your home's value compared to what you owe and the equity you would be able to use.
If you have a finite amount to spend (as many people do) — you and your remodeling contractor must understand that and develop a renovation plan that works within your budget.
3. Do you Want to Incorporate the Latest Technologies?
These days, there's almost a contagious curiosity surrounding the advantages of artificial intelligence in the kitchen. Advertisements for smart products like Amazon Echo and Google Home show all sorts of benefits like being able to turn off all lights or play background music with a simple command.
If you are into technology and want to explore incorporating it into your pre-tech home construction, talk with your contractor about how the technologies can be added in your design plan so that these smart assistants work the best for you.
You must be on the same page as your contractor or designer, so you do not end up with an expensive kitchen that you hate later on.

4. Do You Want Someone to Guide You Through it or You Can Imagine What You Want and Go about It?
Let's talk about it- you may have an idea of what you want, but you would be at a loss of words when describing it. That is why HGTV, home decorating magazine, and Pinterest exist! You can start by compiling a notebook of ideas or creating a Pinterest board where all designs as you like can be created.
If you have that in place, your renovation will go a long way forward from getting you from concept to reality and end up with a design that achieves what you were after. A contractor or designer who has experience in this arena might prove beneficial as he/she might be able to completely understand what you want and how you should go about it.
5. How Much Do You Already Know About the Reconstruction/Remodeling?
You will have to learn a bit about the construction of your house because of the placement of the existing plumbing, electrical, and other venting systems that you may have to change when remodeling your kitchen.
You must include provisions for contingencies in your budget to account for any unexpected things which might happen at a later stage.
So now you're ready to dive into your kitchen remodel project. The next step is to can contact various contractors. Reliable contractors would have worked areas over the years to anticipate most of the questions you might have.
They would help you think through the entire process of kitchen remodeling some of it which you might not have anticipated, so you begin with your eyes wide open and exit wearing a huge smile on your face.