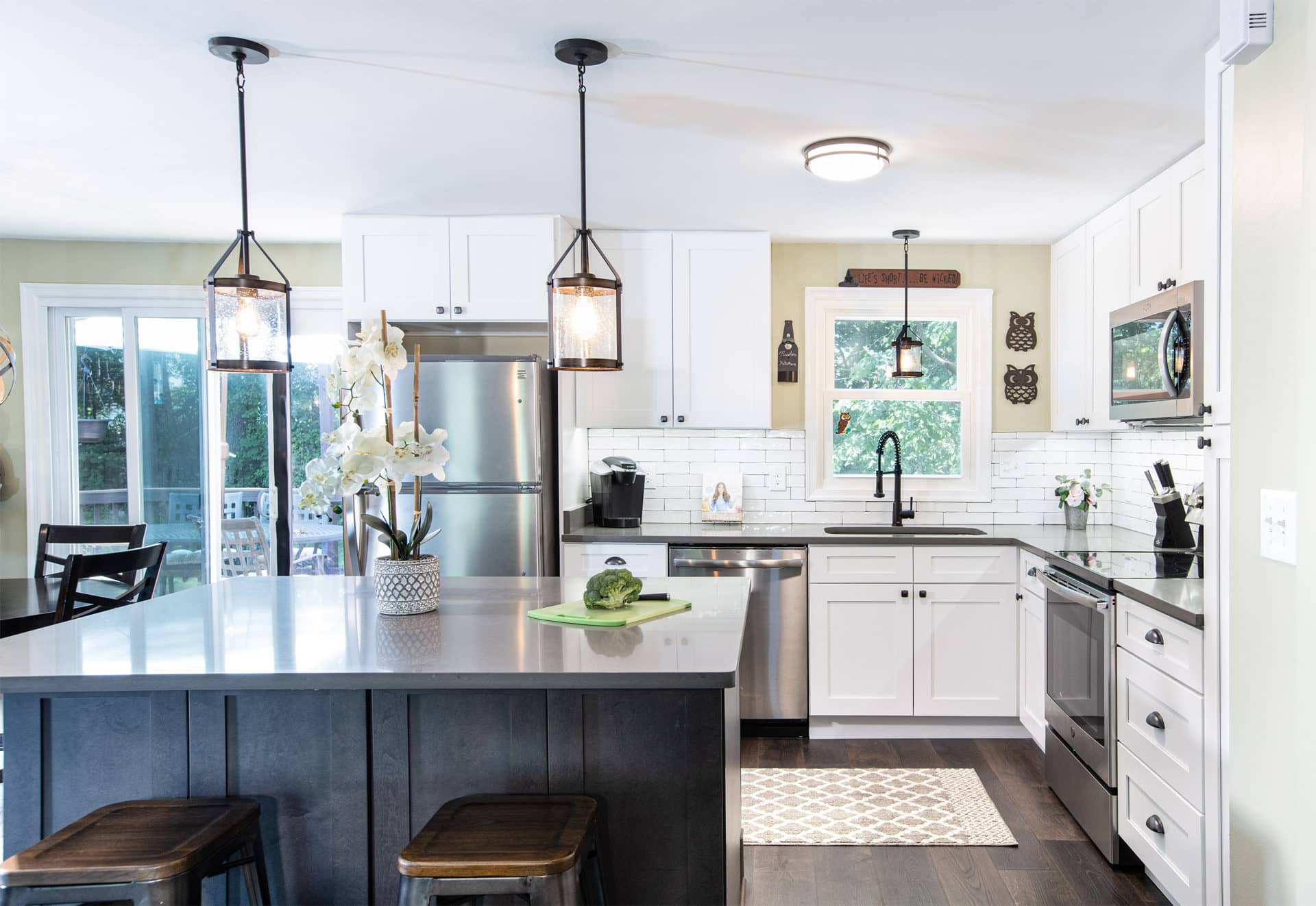 Kitchen remodeling costs can be challenging to calculate. This is because when one factor changes, it causes other factors to change as well. As a result, having a measuring stick or a reference point for determining a 10×10 kitchen remodel cost is beneficial.
The 10×10 kitchen floorplan has become a standard when discussing and comparing kitchen planning and remodeling strategies, regardless of whether you actually want a kitchen of this size. Nevertheless, it will come in handy when you're starting your kitchen remodel.
A kitchen of 100 square feet, despite its appearance, is more than adequate. The kitchen layout is large enough to fit all of a kitchen's requirements, including all appliances and other daily-use components. It has enough space for a medium-sized family and is inexpensive.
Here's a detailed guide that will explain the cost of remodeling a 10×10 kitchen.
Average 10×10 Kitchen Remodel Cost
| | |
| --- | --- |
| Average Cost: | $25,000 |
| Highest Cost: | $60,000 |
| Lowest Cost: | $5,000 |
A kitchen remodel costs between $100 and $250 per square foot on average typically. Kitchen remodeling costs range from $15,000 to $45,000 for a 10×10 kitchen or a 100 square foot area.
Depending on the finishes, furniture, and whether or not the layout changes, the total price could vary significantly. Further, a 10×10 kitchen with low-cost furniture, appliances, and mid-priced furnishings costs between $10,000 and $15,000.
A kitchen with designer furnishings and high-end appliances, on the other hand, could easily cost around $30,000. The cost of more premium options can reach as high as $45,000.
Estimating 10×10 Kitchen Remodel Costs
This estimate compares the costs of redoing a 10×10 kitchen in three different ways: minor, midrange, and upscale.
Minor Kitchen Remodel
Refacing, painting, cabinet door handles, new countertops, light fixtures, and new laminate flooring are all part of a minor kitchen remodel. However, the kitchen's layout remains unchanged. A 10×10 minor kitchen remodel will set you back between $10,000 and $15,000. 
Mid-range Kitchen Remodel
New kitchen cabinets, cabinet door handles, paint, new countertops, building a kitchen island, light fixtures, tile backsplash, and tile or vinyl flooring are all part of a midrange kitchen remodel.
Although the kitchen's layout remains unchanged like a minor kitchen remodel, a 10×10 major kitchen remodel in the midrange costs around $18,000 to $35,000.
Upscale Kitchen Remodel
In an upscale remodel, the entire kitchen is usually stripped down to the floor and walls. You can also redesign the kitchen layout, including plumbing, electrical work, flooring, appliances, countertops, lighting, and tilework. Consequently, a 10x 10 upscale kitchen remodel will set you back for more than $50,000.
10×10 Kitchen Remodel Costs by Feature
How do granite countertops compare to concrete countertops in terms of cost? Will solid wood cabinets put a dent in your wallet? As a result, understanding how the cost of kitchen features varies can assist you in budgeting for your kitchen remodel.
Here's how much you can expect to pay for kitchen upgrades:
Kitchen Cabinets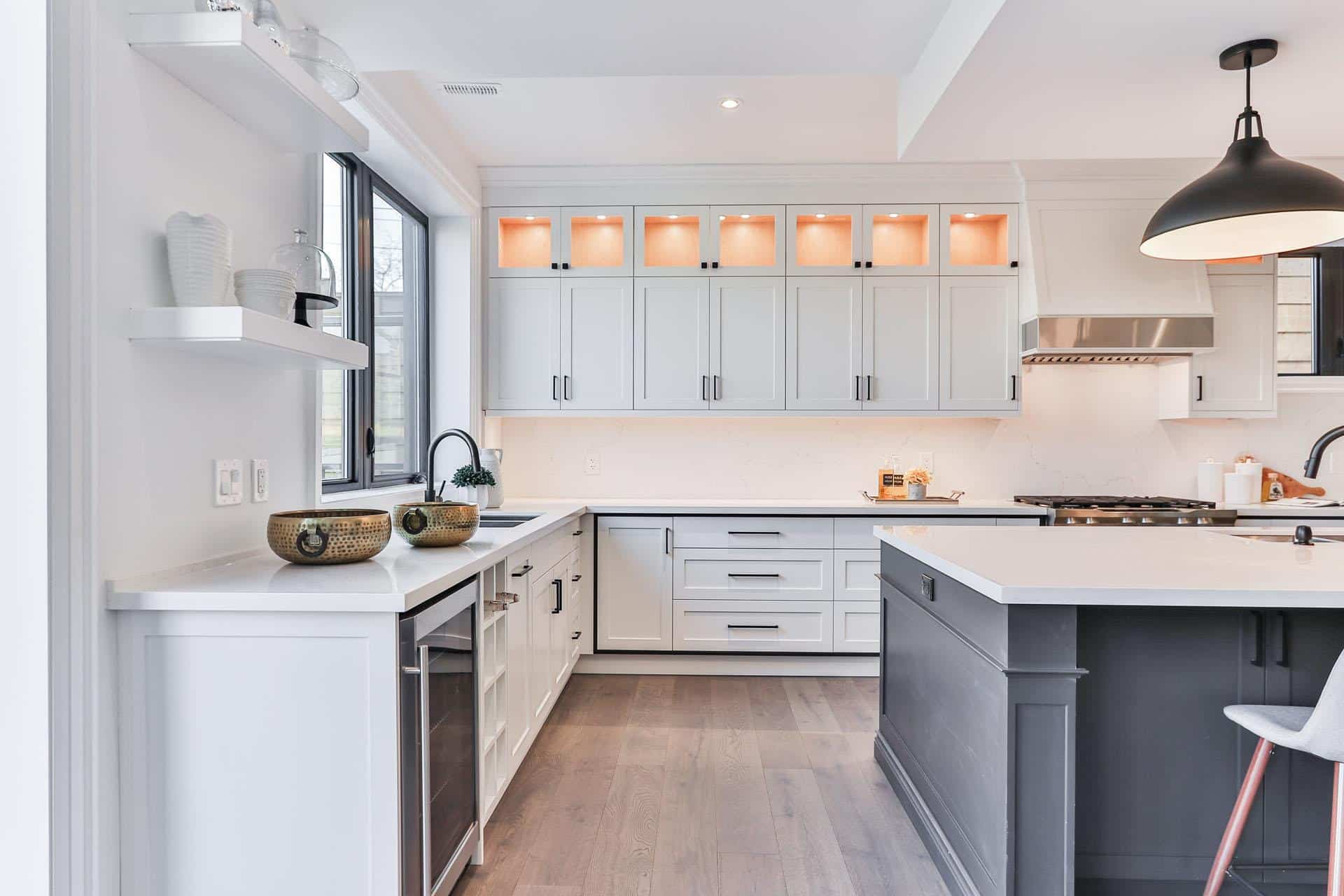 If you're replacing your kitchen cabinets, the size of your kitchen and the materials you choose can have a huge impact on the 10×10 kitchen remodel cost.
While wood cabinets range in price from $5,000 to $30,000, a high-end material such as stainless steel can cost anywhere from $25,000 to $35,000.
Countertops
Upgrading your countertops improves not only the look of your kitchen but also increases the value of your home. Upgraded countertops, according to experts, can increase the value of your home by 30%.
Additionally, real estate agents advise that you stay away from loud or trendy styles. Natural stone in a neutral color is both timeless and elegant.
Appliances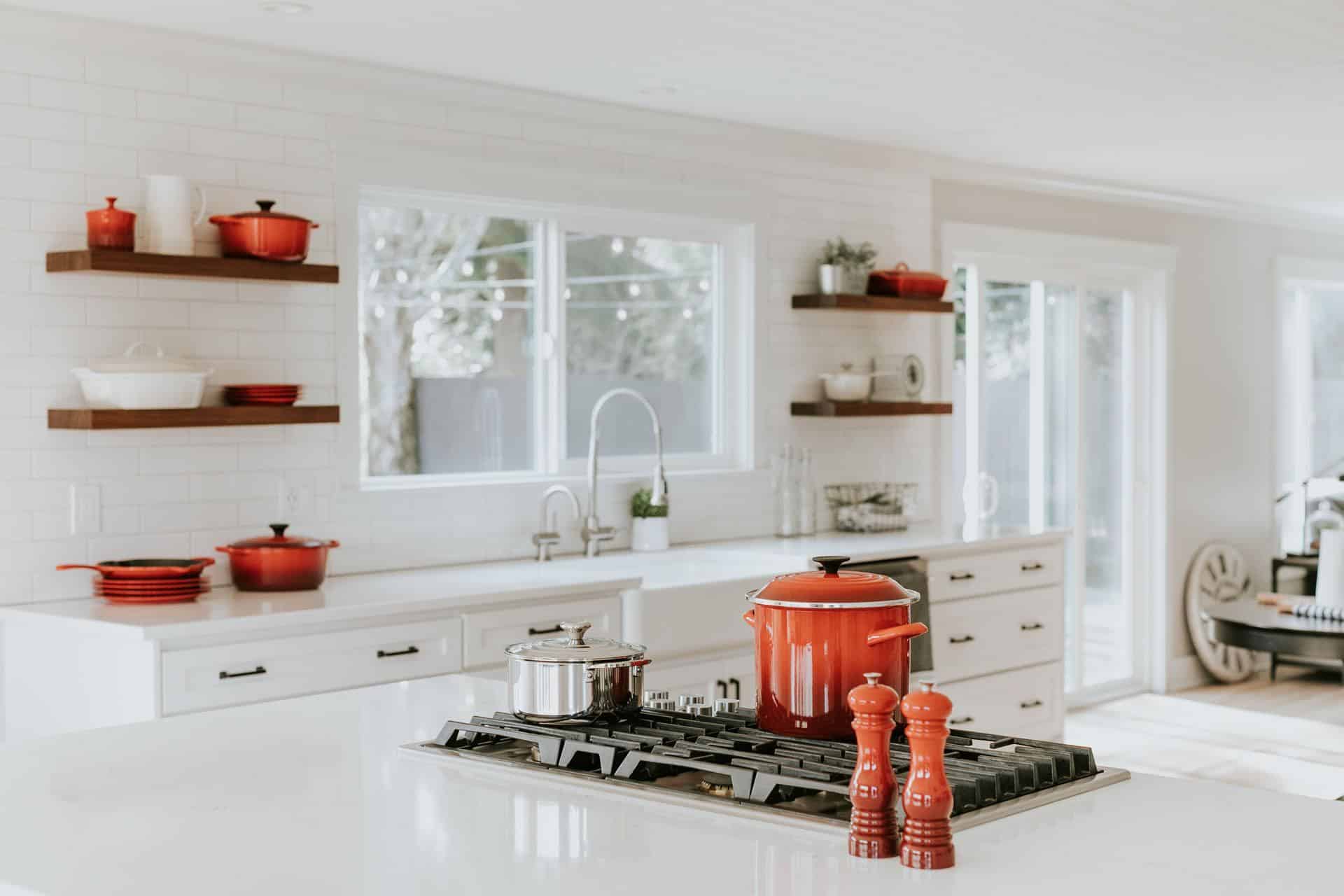 Determine the new layout of your kitchen before purchasing appliances to ensure they will fit the space if you are planning a major remodel.
Kitchen appliances can range in price from $100 to $300. If you're choosing new kitchen appliances, look for those that are both environmentally friendly and energy-star certified. A new dishwasher, refrigerator, and high-quality stoves are among the new appliances.
Installation and Labor
Experts say installation and labor can account for nearly $30 to 40% of the total kitchen remodel cost. Furthermore, the overall project labor cost is influenced by your location, the types of features, and the scope of remodeling.
Flooring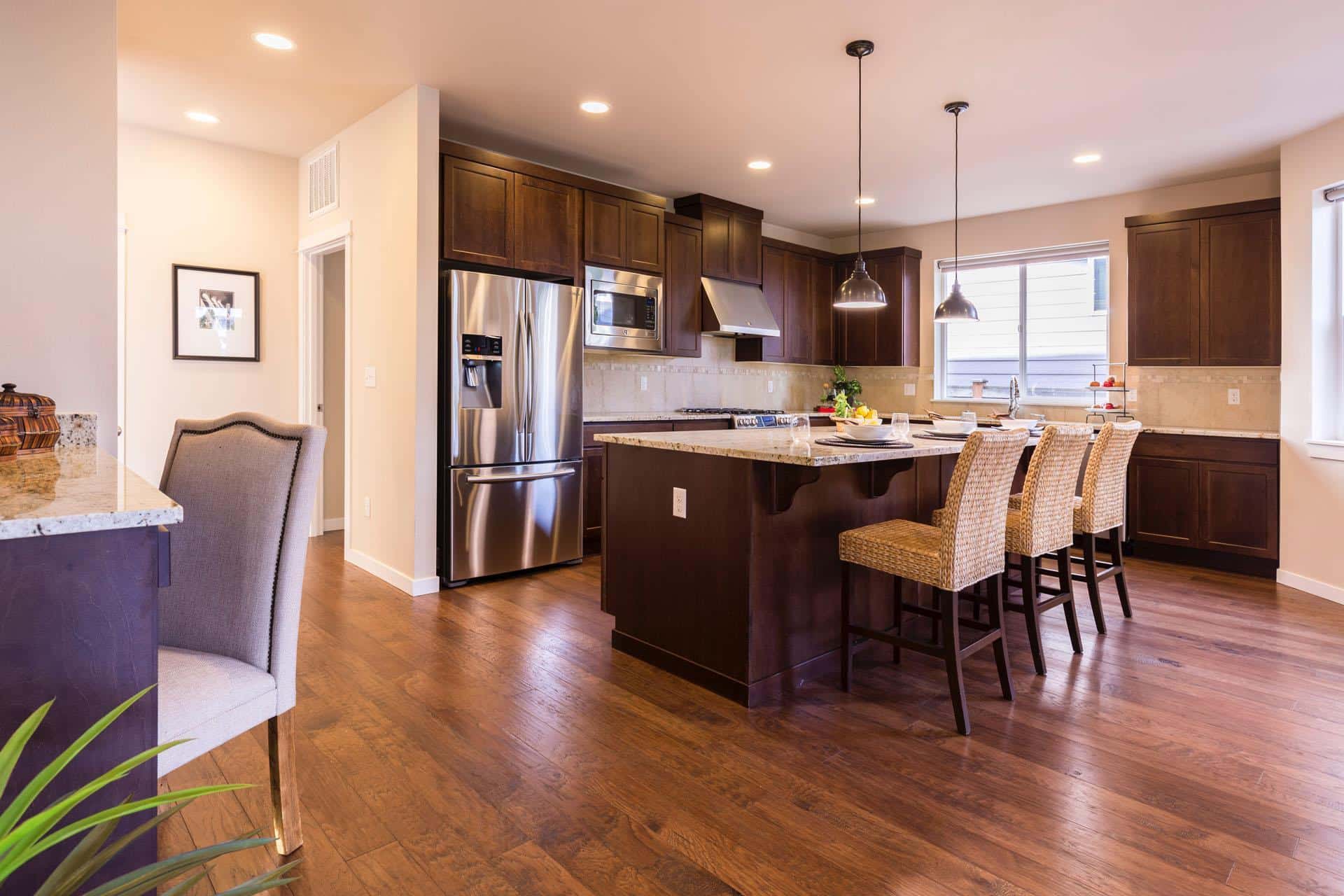 Installation of new kitchen flooring can cost anywhere between $1500 and $4500, depending on a variety of factors. The size and layout of the kitchen flooring and the material you choose for the new flooring are the most important considerations.
When choosing a kitchen flooring material, you need to consider all factors such as heat, stains, grease, and moisture. Ceramic, vinyl, wood, laminate, and marble are all popular kitchen flooring options.
Plumbing, Electrical, and Gas Lines
A new sink can cost anywhere from $200 to $500, and new faucets can cost anywhere between $150 and 350. Any additional plumbing could cost an additional $1000.
An electrical panel upgrade could cost $1000, and any wiring and electrical work in the kitchen could cost $50-$100 per hour. The cost of a new outlet would be $175. Any additional gas lines could cost between $250 and $800.
How to Save on 10×10 Kitchen Remodel Cost?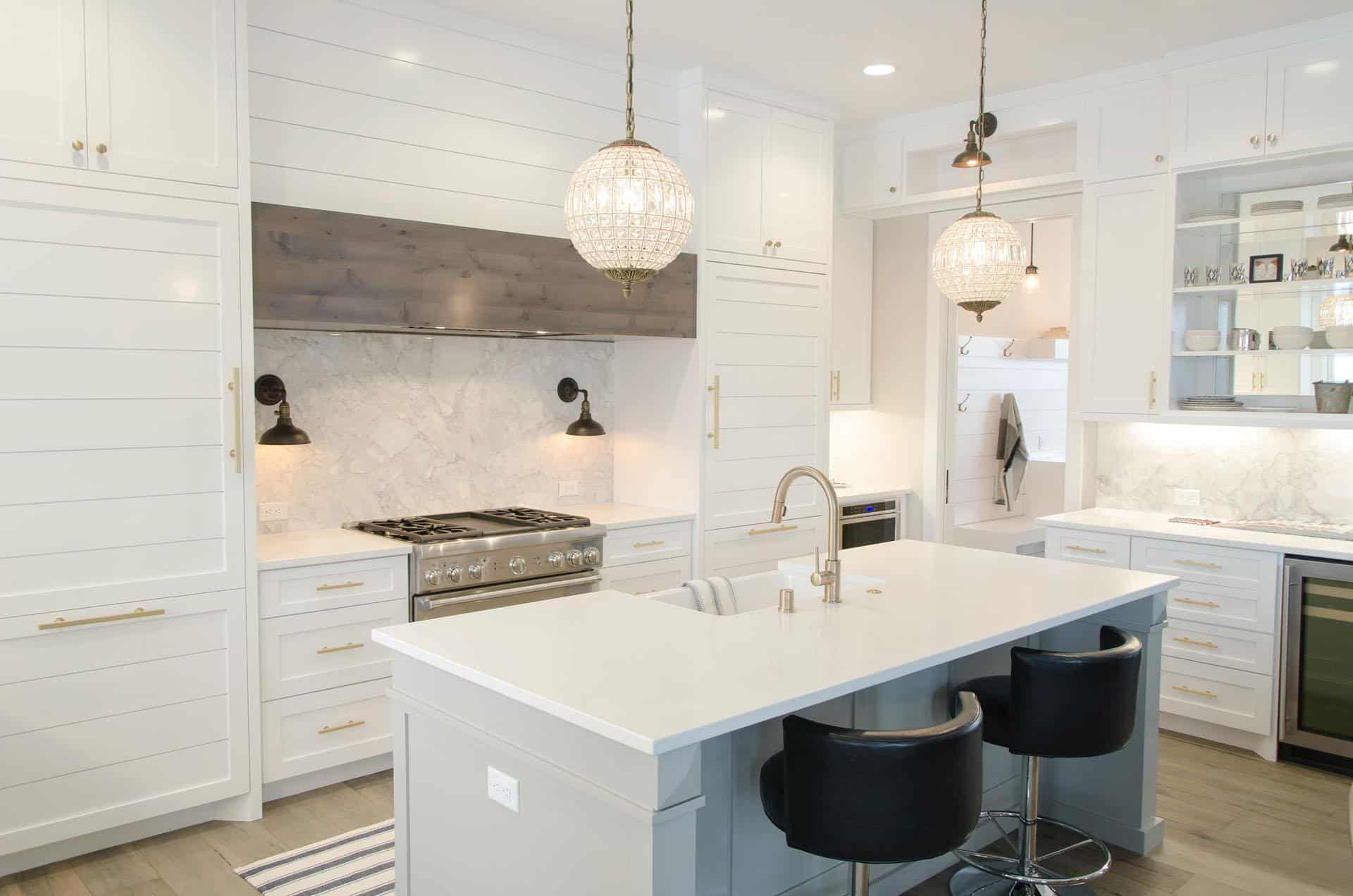 If you have a limited budget, you may be able to reduce the 10×10 kitchen remodel cost with some creative thinking. One option is to forego high-end materials in favor of lower-cost alternatives that have similar aesthetics.
Vinyl flooring, for instance, can give the appearance of stone on the floor. Similarly, laminate flooring can be made to look like wood and emit the same warm glow. It could easily save you $1,000 to $3,000 in the long run.
Another way to save money is to avoid making drastic changes to the placement of appliances, wall units, and furniture. This method allows you to reuse existing gas lines, electrical outlets, and plumbing, lowering the cost of your kitchen remodel significantly. Furthermore, it has the potential to save you anywhere from $2,500 to $5,000.
Finally, carefully planning the overall project can save you a lot of money. It is better to prioritize what needs to be changed and what can be put off. It will help you keep costs under control and quickly eliminate elements that could push the budget over the edge.